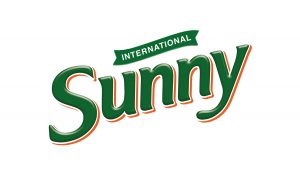 In yet another demonstration of forging partnerships with new clients without speculative pitches, The Womb and Frigorifico Allana have joined hands to build their lead brand Sunny in India.
Sunny is already a significant player in the refined edible oils category in Maharashtra, and its sunflower variant is currently the 4th largest in the state within five years of its launch. As the ambitions on the brand grew big, Frigorifico Allana approached The Womb for its strategic and creative services to help make Sunny meet its objectives.
Paul Thachil – CEO- Consumer Products, Frigorifico Allana Pvt Ltd., said, "Frigorifico Allana is one of the fastest growing food companies in India with a portfolio of brands in the B2B and B2C space across the categories of refined edible oils (Sunny), bakery fats & bakery ingredients (Pristine), Olive oil (Allegro) and premium ice creams (London Dairy). For Sunny, we were looking for a partner who are not only skilled and passionate in helping create great campaigns and build strong brands, but importantly, are also adept at helping businesses grow. Innovative thinking across the marketing spectrum was what we were after, and in The Womb, we found a young agency that matched our brief."
Prashant Sarwade – Head of Marketing, Frigorifico Allana Pvt Ltd., stated, "I have been familiar with Kawal and Navin's work since the time I was in Cadbury, and they used to anchor the work on many Cadbury brands. I was always keen to work with them. But what really made it a no-brainer was their agency's recent work on brands like Saregama Carvaan and on Fogg. They have built an incredible team, which was crucial to us as we have very discontinuous plans to grow our edible oil business through our brands like Sunny. Across all partners in the entire marketing chain, we want to forge long-term partnerships, and only with the best. After a couple of conversations with The Womb, we knew that our big plans on Sunny were in safe, nurturing hands."
Kawal Shoor – Founding Partner, The Womb, had this to say on the win, "We love challengers. They have hunger, and they are not enslaved by too many rules. Frigorifico Allana's entire team, right from CEO, Paul Thachil have shown those rare qualities anyone seeks in a client – hunger and trust. And Prashant is a rare hybrid – new age skills and questions, and old school attitude and respect – values that anyone would love to see in their client partners. And we've always chosen people over brands when we meet potential new clients. We now hope and plan to give Sunny a new voice in its category and culture."
The Consumer Products division of Frigorifico Allana Private Limited, part of the Allana Group was established in 2013 in India. Within a short span of few years, it has successfully launched many world class food products that cater to both consumers and industrial businesses in categories like edible oils, bakery ingredients and bakery fats. It also markets London Dairy, a premium ice cream brand amongst others.
Source: The Womb