A new study into the representation of women in ads reveals the UK population is blighted by unrealistic stereotypes in the media. Three-quarters (77%) of women claimed they find the way women are generally portrayed in advertising to be stereotypical. Around two-thirds (65%) of men agreed.
When asked which stereotypical representations they found to be most common in advertising, UK women cited the five recurring roles they considered most prevalent in ads today: 'bimbo', 'domestic goddess', 'shopaholic', 'it girl' and 'housewife'.  These female respondents indicated that some of these stereotypes are more offensive than others, with 68% of women finding the 'bimbo' type to be most offensive.
The report, Women in Ads, was carried out by media agency UM London among 2,000 Brits aged 13 and over. It follows the recent announcement that the Advertising Standards Authority (ASA) is planning to crack down on adverts that reinforce gender stereotypes.
The study also found that the repercussions from stereotyping can be significant. Half of women (49%) agree that they feel pressure from adverts to act and be a certain way, while almost as many (44%) noted that ads made them feel like they're not good enough.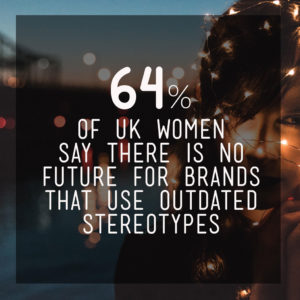 UM London's data reveals that men do not escape the scrutiny of social identity pressure: around half of men (46%) claimed they had felt the need to look or behave in a certain way because of how they are represented in advertising.
Male respondents in the survey pointed to the most common pressures being to be unemotional, strong, 'laddy', sporty and a 'breadwinner'.
Michael Brown, insight director at UM London, comments: "There seems to be a widespread problem in how brands portray women – and men – in their advertising. As the ASA report noted, stereotyping is rife and has been for years. It's not just potentially offensive, it's lazy. Companies that can't come up with ads without the need to reinforce 20th or even 19th Century gender stereotypes are just going to turn customers away."
The study also found that around half of women (46%) self-define as 'feminist' – a rate that rose dramatically amongst younger groups (amongst 13-18 year-old young women, seven out of ten self-defined as feminist). When asked why this is, the prevailing answer amongst feminist women of all ages was that both sexes simply deserve the same opportunities.
Amongst 18-34 year-old feminist women, the most inspirational feminist icons were Emma Watson, Beyoncé and Angelina Jolie, whilst amongst those aged 35 and over the most popular figures were Emmeline Pankhurst, Germaine Greer and Michelle Obama.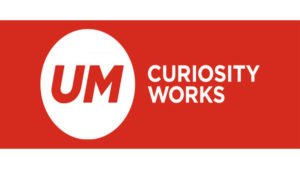 The research also revealed that seeing brands advertise on certain sexist media channels could damage those businesses' image. The most sexist media environments were identified by UK women as red-top newspapers (71%), reality TV (58%), comedy platforms (41%) and women's magazines (38%).
For each of these, most women, irrespective of their position on feminism, said they would think less of seeing a brand advertise on these platforms – in many cases, despite the fact they consume those media regularly.
Michael Brown continues: "Advertiser brands need to be sensitive and aware of not just what they're saying to women, but where and how they're saying it."
Source: UM London