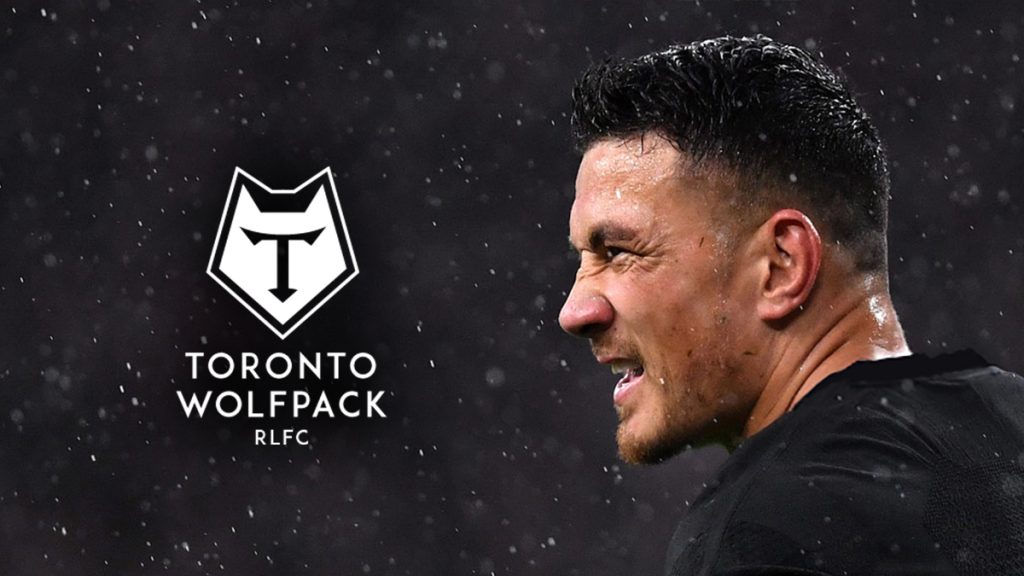 Canada's professional Rugby League team, Toronto Wolfpack, have selected LP/AD as agency of record for the 2020 season. The team's promotion to the Super League as well as their recent signing of rugby superstar Sonny Bill Williams has created an opportunity and accelerated interest in the team both domestically and internationally. As a result, Toronto Wolfpack has appointed LP/AD to co-create the season's messaging, marketing strategy and creative.  
"The team has a lot to accomplish in 2020," commented Jeff Aylen, Head of Marketing for Toronto Wolfpack. With the signing of Sonny Bill Williams and the achievement of reaching the Super League after the conclusion of only our third season, we feel that adding LP/AD, a valuable partner who has worked with us in 2019 will strengthen our impact in growing the Wolfpack brand going forward."
"Professional rugby is still new to North America, so it's a bit of a blank slate," commented Alex Shifrin, President of LP/AD. "The League is already entertaining expansion teams in Ottawa and New York for 2021, so the true opportunity here is to shape the brand in a way that will allow the ensuing economies of scale to favour Toronto's uniquely contrasting position of first to market while very much being seen as the League's underdogs."
"LP/AD has the track record and capabilities for enhancing our goals. They've worked with the Toronto Raptors, they know how to drive merchandise, they know how to build and grow e-commerce and have the strategic planning chops for our brand's challenge," continued Aylen. "But more importantly, we both come from the same place – we're run by entrepreneurs."
LP/AD will be working with Toronto Wolfpack to update the brand's core messaging, set out a communications plan for 2020 and help to drive key revenue from ticket sales, team merchandise and other monetization opportunities as the team scales up. The first creative is expected to hit early 2020 as the start of the season approaches.
"We respect what the Wolfpack have achieved in a few short years. It isn't easy elbowing your way into a crowded market," continued Shifrin. "A few years ago, the rugby community was sceptical about a Toronto team in the League. The same thing can be said of our shop when we opened in 2015. Today, Toronto Wolfpack is playing in the top division with a marquee player in Sonny Bill Williams. A few weeks ago, we opened a second office in San Francisco. Sometimes you just have to go out there and insert yourself into the scene."
Source: LP/AD