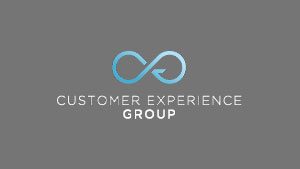 The Customer Experience Group is pleased to announce the expansion of its team with the appointments of Craig Lee as Customer Experience Director of Activate Experience and Thierry Noel as Executive Director of Strategy and Development of Albatross CX.
The Customer Experience Group is an alliance of three leading global agencies: Activate Experience, Albatross CX, and Face2Face Training and Consultancy. Together, they offer a framework that enables premium and luxury brands to elevate the customer experience.
Christophe Caïs, CEO of the Customer Experience Group, commented: "Our clients no longer doubt that delivering a unique and memorable customer experience is paramount. The question is how they can achieve this, and we are here to provide the answer, guiding brands through the transformation. We are excited to have Craig and Thierry on board. Through their work for Emirates Airlines, Lexus, and many other leading brands, they have accumulated experience that will add considerable value to the work we do."
As the new Customer Experience Director of Activate Experience, Craig will be responsible for supporting all of the agency's clients to ensure successful partnerships. He will also mentor the Group's team of experts, who actively follow up with business units and shop and area managers.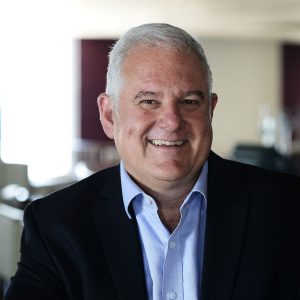 He said: "Activate Experience will fundamentally challenge and change the way in which premium and luxury brands create inspiring, authentic and meaningful relationships with their teams and customers. We can clearly demonstrate the power of emotional connection with customers in driving strong business results. It's exciting to be part of a dynamic, passionate and very talented group of people who are driving the insights, actions and positive business results of our customers."
At Albatross CX, Thierry will be in charge of developing the business in both existing and new markets. He will also support the European Key Account Managers on some top accounts.
Thierry said: "I am thrilled to join Albatross CX. It gives me a unique opportunity to fully utilise my 15+ years of expertise in elevating the customer experience. I look forward to exploring the synergies among all Group entities and use them to strengthen the bond between our clients and their customers."
Craig has devoted more than a decade to designing and delivering a multi-touch point CX program for one of the world's major air carriers – Emirates Airlines. Guided by clear brand values and best intentions, he focused on providing a solid foundation for the delivery of global cosmopolitan experiences.
As a practitioner, he has been designing and implementing customer experience programs at many leading organisations for more than 20 years. He also speaks and consults internationally on driving customer-centric business transformation, bringing brands to life, inspiring customer leadership, crafting culture change, and driving employee engagement in multicultural global businesses.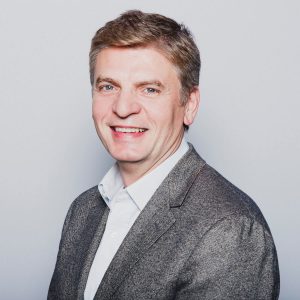 Thierry, a former country manager of Lexus France, has been working in the automotive industry for more than 15 years. He was instrumental in successfully launching the luxury vehicle brand on the French market. Thierry oversaw the design and deployment of 'Spirit of Lexus' – the customer experience program of the first car brand to put CX at the heart of its business. His contribution enabled Lexus to establish a distribution network of 60 dealerships, which employ 350 people and generate €250 million in sales.
Thierry is an expert at transforming strategic marketing into operational turnover, upscaling the differentiated positioning by brands with a focus on CX and service excellence. Driven by a passion for customer experience and building brand image, Thierry has lent his expertise to companies and collaborated on projects to repurpose their marketing strategy with global customer experience and lead the transformation of brand marketing into customer awareness with sustainable sales results.
The Group's research has found that 78% of customers are willing to pay more for a better experience. Buyers are now well-informed, connected, aware and, most importantly, free to choose. There is no doubt that CX has become the arena where brands win or lose the battle for customers.
The continuous evolution of the luxury landscape reflects the ever-changing requirements of affluent customers worldwide. The Customer Experience Group was established to provide 360-degree CX solutions to premium and luxury brands, helping them transition from a transactional model to a personalised relationship and an emotionally engaging model through research, consultancy, experience feedback, training, and coaching.
With the Customer Experience Group by their side, premium and luxury brands can foster meaningful relationships with their clients and reap the benefits of profitable growth in the process.
Source: Customer Experience Group