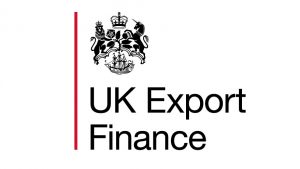 UK Export Finance, the UK's export credit agency (UKEF), has appointed MSQ Partners as its lead communications agency for its marketing campaign, announced in the Chancellor of the Exchequer's 2017 Autumn Budget. The appointment follows a competitive pitch on the government's main Campaign Solutions roster. The incumbent was Ogilvy & Mather.
UKEF is a government department which works alongside the Department for International Trade and forms an integral part of its strategy and operations. The department is at the heart of the Government's drive to boost exporting across the UK, supporting the economy and jobs across the UK.
MSQ will field a multi-disciplinary team drawn from its two main comms agencies, The Gate and Stack, who will provide a range of media planning, creative, digital, PR and social media services. Other capabilities from the group will be added as requirements dictate.
MSQ will develop and deliver a national lead generation campaign which forms part of the cross-governmental GREAT initiative. The campaign will encourage smaller companies from across the UK to take advantage of UKEF's products and services in order to win and secure international exporting opportunities.
The appointment, which follows recent multi-year appointments by the Electoral Commission, Food Standards Agency, Competition and Markets Authority, DEFRA and Innovate UK, reflects MSQ Partners' position as the agency group with the widest representation on the main government comms rosters.
Richard Simon-Lewis, Head of Origination, Marketing and Communications at UKEF, commented, "UKEF has a vital role to play in the government's Global Britain agenda, and increasing knowledge of UKEF and its products and services is critical to delivering on these objectives. We are delighted to be partnering with MSQ on this hugely exciting campaign."
Peter Reid, CEO, MSQ Partners added, "We are passionate about UKEF's agenda and its importance for UK plc. As such we are really looking forward to bringing our market-leading lead generation and digital first approach to bear in an area that's so vital to the whole of the UK."
Source: MSQ Partners