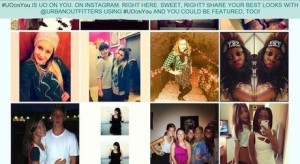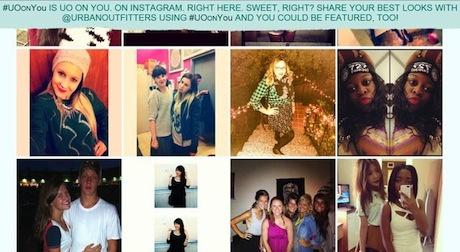 Urban Outfitters and Under Armour are sourcing social pics of fans wearing their products in real-life situations for their ecommerce sites.
The brands are joined by online retailers Beauty.com, Rebecca Minkoff and Dessy.com in testing a social commerce platform from analytics firm Curalate – called Fanreel – that pulls in user-generated from Facebook, Instagram, mobile phones and desktops.
Fans need to opt-in to the service to upload content before it is then moderated by brands and linked to the product pages on their sites.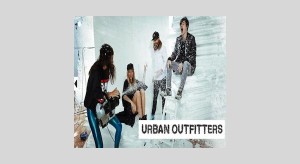 Urban Outfitters is using the tool to relaunch its UOonYou (Urban Outfitters on You) Instagram page – where fans can upload pics of themselves wearing the retailer's clothes – to see for the first time how much sales the images are generating. It uses the platform to track the number of consumers that click on tagged images and go on to make a purchase.
Moira Gregonis, senior marketing manager at Urban Outfitters, says by integrating user-generated content into its site it presents a "win-win" opportunity for boosting measurable, social engagement. It is planning to put social pics directly on its product pages in the coming months.
The platform is the latest in a growing number of solutions marketers are using to bridge the gap between online content and sales. Earlier this year, Puma started offering cash to social media fans to use in its latest global marketing campaign, while paid fans to become online advocates in an effort to spur sales.