Wavemaker has named Daniel Brown to the newly created role of Global Growth Chief Strategy Officer. Based in London, Brown will be tasked with forming the strategic element of key new business pitches, operationalise Wavemaker's tools and processes and lead creative idea development. He will report to Hamish Davies, Wavemaker's Global Chief Growth and Marketing Officer.
Brown joins Wavemaker after more than 10 years with MediaCom, latest as its Managing Partner based in Los Angeles.
Commenting on the appointment, Hamish Davies said, "Dan is a deep media strategy expert, a master storyteller and a business-minded, trusted client adviser. He's worked across multiple regions and markets, across clients and categories, has a winning mind-set and a proven track record of growth. I'm looking forward to partnering with Dan to bring the full force of Wavemaker's capabilities to clients current and new."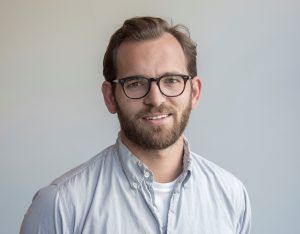 Dan Brown added, "I'm really excited by Wavemaker's culture of positive provocation and look forward to support growth for the agency and its clients."
At MediaCom Brown held roles in London, Mexico City, New York and Los Angeles. He's experienced in leading client relationships and communication strategies at a local, regional and global level, and has worked with brands like PlayStation, AB In-Bev, Coca-Cola, P&G and VW. Prior to MediaCom, Brown spent two years at Initiative.
Source: Wavemaker