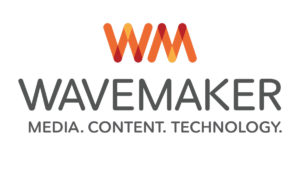 Wavemaker, the media, content and tech agency, is launching a progressive apprenticeship programme called The Splash.
Building on previous talent innovations including the 'Live Hire' initiative, The Splash is designed to encourage greater diversity in entry-level recruitment at Wavemaker. The agency aims to employ 12 apprentices from all backgrounds to each work in one of its specialisms of media, content, and technology.
The Splash is open to school leavers aged 18-plus, but Wavemaker is encouraging applications from people of all ages as part of its drive to tackle the problem of ageism in the media industry.
In addition to providing apprentices with specific professional and life skills, Wavemaker is also creating a studio space for The Splash, an area that where they can gather and work on live ideas and proactive briefs for clients. Members of The Splash, who will be known as Future Makers rather than Apprentices, will work a four-day week at the agency and will also receive regular presentation and mentoring sessions.
The Splash launches in partnership with Creative Pioneers2, which will provide the apprentice qualification and necessary educational support. Apprenticeships will last for a period of up to 18 months, starting in September, with potential for permanent roles on offer at the end of the apprenticeship. Applications for The Splash close on 1st June.
Wavemaker has revamped the traditional application process for The Splash, to broaden the scope of potential candidates. Instead of asking for relevant experience and a CV, the agency is challenging applicants to respond to a client brief and "tell us how you'd sell life insurance to someone under the age of 35."
To ensure it's targeting a diverse range of applicants Wavemaker recently hosted an open house and is inviting applications on social media using the hashtag #thesplashwm. The agency is also talking directly to pupils at local schools and colleges in the SE1 area.
Anna Hickey, Managing Director at Wavemaker said: "Prioritising diversity does not mean deprioritising talent. The change of pace on diversity is too slow and The Splash is designed to unlock opportunities for a whole range of people from all kinds of social and educational backgrounds. The Splash will also help us to find talented people who might be older, or want a change in career, but have huge potential to bring something different to the business."
Source: Wavemaker