This year marks the centenary of Weleda, the world's leading manufacturer of certified natural and organic cosmetics and anthroposophic pharmaceuticals. To celebrate this important milestone, and the company's ongoing mission to connect people with nature, they have launched 'The Open Garden', an immersive online platform – created by Studio of Art & Commerce and makemepulse – which allows anyone not able to physically visit a Weleda garden an exclusive insight into how the gardens allow plants and flowers to be cultivated in harmony with nature.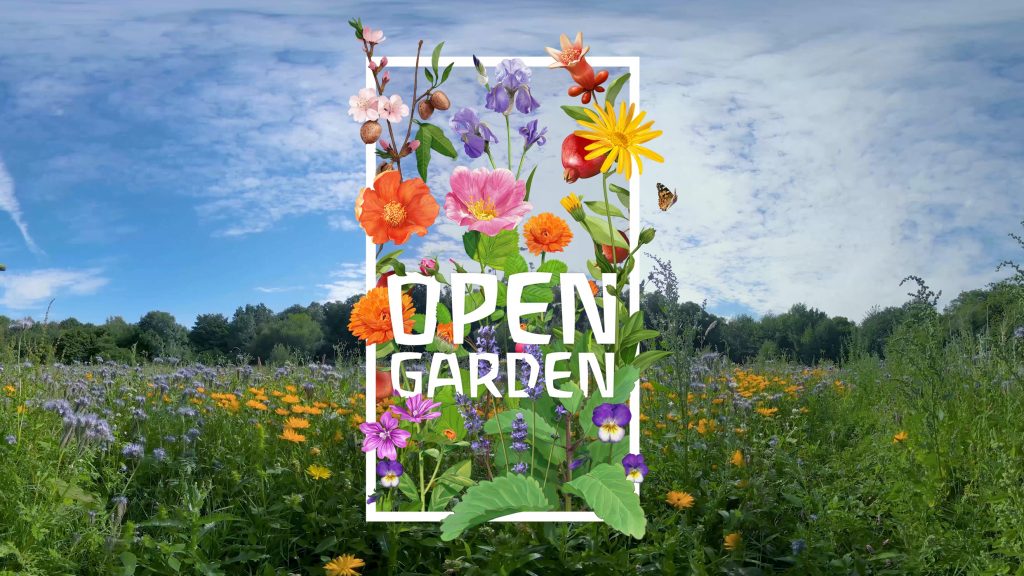 Weleda commissioned an extensive data & research exercise with creative agency, Studio of Art & Commerce in 2019.  The deep dive into the culture & and conversation surrounding the brand showed that many topics which are central to the operations of Weleda as a company were also important to consumers within the world of natural beauty. Soil health, inter-species diversity, plant and animal relationships and biodynamic farming were all seen in recurring conversation instances online.  They were then able to use these pillars of importance, as defined in the research, to ensure a rich and engaging experience about nature and the pivotal role it plays in all our lives. The end result being The Open Garden.
A new study of 2,000 Brits reveals connecting with nature is among the top three benefits to come out of lockdown (24%), further reinforcing the relevance of initiatives like The Open Garden.
During this celebratory, centenary immersive experience created by Studio of Art and Commerce and makemepulse, visitors find themselves amongst colourful, wild flowers, the sun shining brightly, birdsong chirping through the trees. Upon following the signposts visitors can explore the 360-degree garden, stop along the way to watch interactive videos or listen to stories from Weleda's community of suppliers and experts. 
The botanical glossary found inside represents another ever-growing consumer trend – wellness. By sharing the knowledge Weleda has gained on the similarities between plants and people over the last 100 years, they look to show these botanical ingredients in a new light. Users can also plant, share and play with hand drawn 3D AR models of each botanical.
Elsewhere on the site, the wellness inspired botanical quiz allows visitors to find their plant match and reminds users how much there is to be learnt about ourselves from nature. There are also practical biodynamic gardening tips from Weleda experts, a guided meditation and details of local events – when able to restart – to keep visitors connected to nature and inspire interactive wanderlust from the palm of your hand.
In total, 120 pieces of multimedia content was created in 2020 with production that spanned 6 continents. The restrictions of the pandemic encouraged the team to think creatively with production solutions and in turn, also work more sustainably, demonstrating that challenging times can lead to innovative solutions.
Daniel Kugler, Head of Global Brand Experience & Digital Marketing says: "Over the past hundred years we've amassed so much valuable knowledge and experience, and we want to share our learnings so that everyone can benefit. This exciting new initiative is intended to engage and inspire people, helping us feel closer to the natural world at a time when we have become acutely aware of its importance to our well-being. People are becoming increasingly protective of the environment, and genuinely want to understand the provenance of the products they use. The Open Garden hopes to bring to life the unique way we do things at Weleda."
Heide Cohu, founder of Studio of Art & Commerce says "We were delighted to be given the opportunity to work with Weleda to create something which would both mark their centenary, as well as actively demonstrate their purpose as a brand who reconnect you with nature.  At Studio of Art & Commerce we look to connect brands through the culture they share with their audience. Weleda are an organisation who harness nature in every part of their business and have an unrivalled knowledge. We wanted to enable them to share this expertise in a way that pushed boundaries in customer experience, brought a moment of joy in a busy world and resonated with the conversations consumers are already having. Launching The Open Garden now feels more relevant than ever and we're very proud."
Nicolas Rajabaly, CCO & Co-founder also added: "The Open Garden is a wonderful initiative and a unique opportunity for Weleda to tell positive stories and show to the world our universal connection to nature. For makemepulse, it was a no-brainer to immerse users in the heart of their beautiful gardens using 360 technology and let them discover Weleda's incredible work with the blessing of serendipity."
The Open Garden is being launched in 40 countries worldwide and translated into 23 language variants. Each country has its own domain which are here
Source: akemepulse