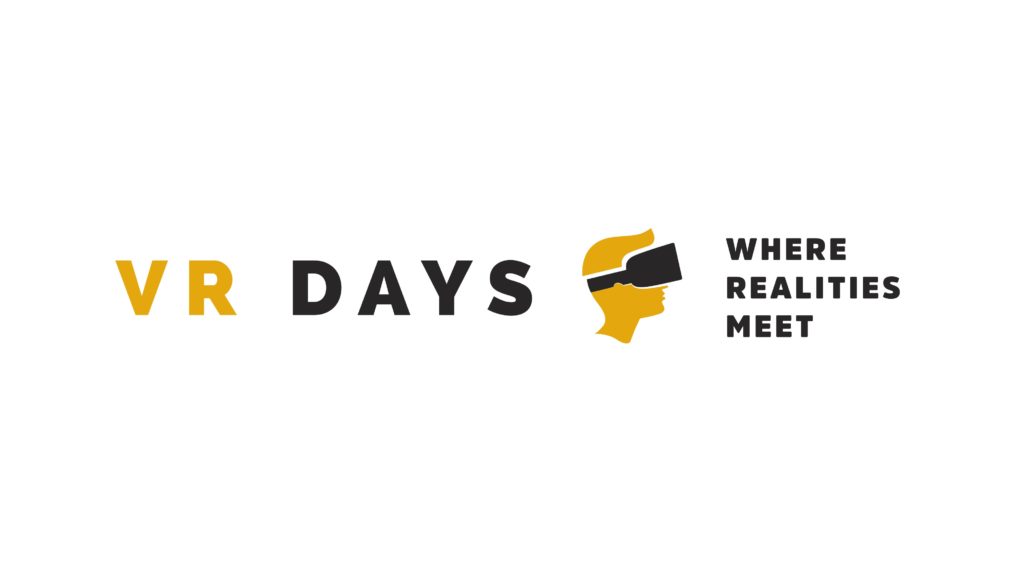 Virtual Reality, Augmented Reality and Mixed Reality, now commonly known as XR, initially got the world – and big investors – excited with its seemingly limitless applications for film, gaming, and adult entertainment. However, in 2017 the land lies quite differently, as the now maturing technology is increasingly being applied to the more fundamental aspects of our lives. VR technology is becoming one of the most powerful developments pushing the boundaries of healthcare, education, enterprise and the arts & culture. In fact, in the near future XR will touch all aspects of our day-to-day life.
VR DAYS EUROPE
To explore the current transformations and see what's next, a three-day conference will take place in Amsterdam from 25 to 27 October. 
Now in its third year, VR Days Europe 2017 – Where Realities Meet – is the leading VR event in Europe which will draw up to 2000 visitors for a celebration of Virtual and Augmented content, creativity and innovation.
The event features a compelling range of keynotes, sessions, workshops and seminars with over 80 expert speakers from the worlds of health, tech, business and the arts, including Philip Rosedale, the creator of Second Life, now CEO and co-founder of High Fidelity, Inc., Albert 'Skip' Rizzo, psychologist at the University of Southern California, Toby Coffey, Head of Digital Development for the National Theatre London, Microsoft's Michael Gourlay, The Guardian's Francesca Panetta – all of whom will discuss how XR is changing the face of their industries.
The conference will span the full breadth of the emerging technology and its applications for life and society at large, covering Healthcare, Enterprise, Science and Media, Arts and Entertainment. There will also be a substantial exhibition called Demo Days on 26 and 27 October, giving the audience a chance to try out the latest cutting edge innovations from 60+ organisations, such as Sony Playstation, Microsoft and Force Field VR. As XR is transforming and innovating healthcare at such speed there is an entire symposium focusing solely on the latest developments in this area on Friday 27 October. More information on VR in health can be found here.
Highlights of VR Days Europe include:
The Guardian's groundbreaking first person journalism: a session with Francesca Panetta who talks about using VR to place readers in someone else's shoes and life. The Guardian VR makes award winning virtual reality content in-house ranging from their highly credited

6×9: a virtual experience of solitary confinement

– to

Sea Prayer

, a 360 video by novelist Khaled Hosseini which was inspired by a refugee's story and painted in Tilt brush.
Swim with Wild Dolphins:  the audience can experience swimming with virtual dolphins in a giant tank filled with water, for the very first time. The organisation behind this pioneering VR installation is the Dolphin Swim Club, devoted to using real underwater wild dolphin footage in VR to help people with a range of health issues, from multiple disability, severe burning, autism, depression and anxiety.
Church of VR & Writers Room: The Church of VR is the Holy Grail for content, showcasing the very best of cutting-edge creative work globally in XR. The National Theatre of London will share its

Immersive Storytelling Studio

and its brilliant minds for the Writers' Room, a deeply investigative creative session where the audience can learn how to adapt their writing skills for XR.
Museum Morning: under the guidance of the Stedelijk Museum, international museums will present a number of cases from their own practice showing how XR increasingly relevant for cultural heritage and the arts. This is followed by a discussion led by Guido van Nispen of the Culture Council which includes Sandra den Hamer of EYE Film Museum and many more.
BASE Investor-Event

: 10 of Europe's most exciting VR and AR start-ups are battling it out to get a deal in front of one of tech's toughest jury of venture capitalists from LA, London and Tokyo, The pitches will happen live so that the audience can see what works and what doesn't – and ultimately what makes the investors reach into their pockets.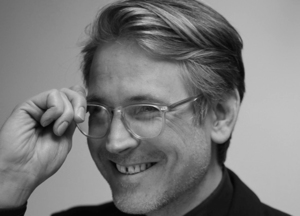 VR Days Festival Director Benjamin de Wit says:
'We are entering the era of XR, where AR, MR and VR blend with reality to change people's lives for better. Pioneering technologies take time to be adapted, and for VR it's been no different, but this year, during VR Days 2017 in Amsterdam our visitors will be able to experience how the worlds of art and entertainment and health care mix and merge and learn from each other. We have speakers from all disciplines discussing how creative use of VR evolved to date, and giving examples of real-life applications. '
Source: VR Days