Since its launch in 2016 Castore, the premium high-performance sportswear brand, has gone from strength to strength but is still relatively unknown. Their premium, high-performance sportswear is for people who take sports and training seriously. This year, already a fan of the brand, Andy Murray agreed a partnership deal to help achieve wider exposure for Castore globally. Together, they launch his AMC kit range this November.
WMH was asked to create a campaign, including a film, to raise the profile of Castore whilst announcing the AMC launch.
The fly-on-the-wall, documentary style film captures Andy Murray's gritty, gutsy training routine to get himself back to peak condition after his hip operation. Revealing the core essence of this world class athlete, the film is shot 'raw' using a hand-held, fluid style to put the viewer right next to Andy Murray in this extremely challenging time. High contrast, black & white footage gives the film stature and an epic sporting photography feel to convey Castore's high-performance product and premium aesthetic.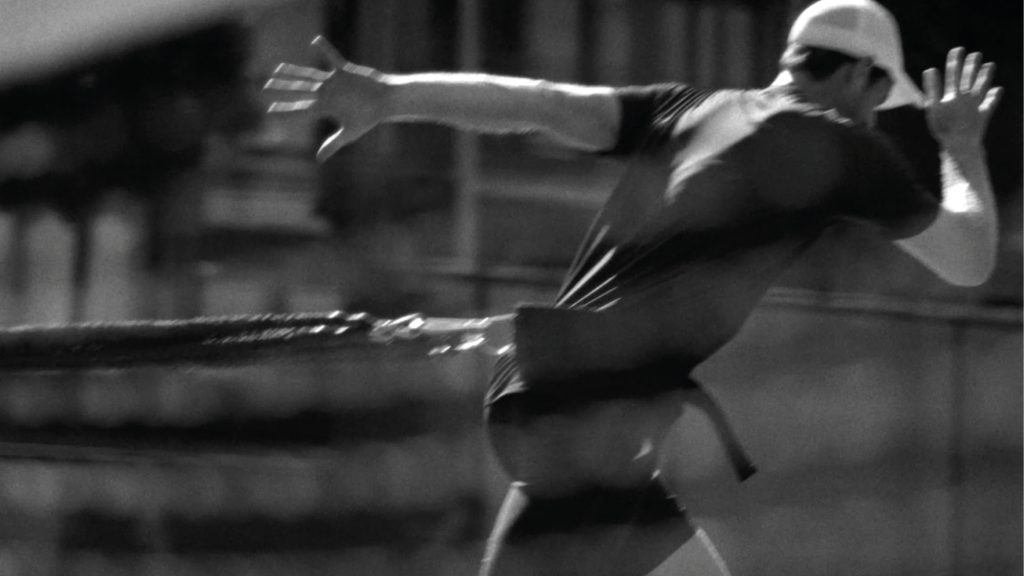 The campaign will be released on 18th November 2019, when the new AMC kit range will be launched to coincide with the start of the Davis Cup in Madrid.
Garrick Hamm, WMH's Creative Director, who wrote and directed the film, says; "WMH's ideas are always about building on a brand's truth. So how do you find that with one the most successful British athletes ever? I sat down and had a cup of tea with the double Wimbledon Champion to find what makes him tick. I was instantly surprised to find out that failing still motivates him, proving people wrong drives him. Andy's focus isn't about the outcome, or the opponent, it's about the process. This fitted perfectly with Castore's ethos Better Never Stops. So, the campaign became 'It's about you, not your opponent. And 'Andy Vs Andy' was born".
WMH collaborated with documentary cinematography Tom Hayward to get close up and personal with Andy on the court, and the film is brutally edited by Sam Billinge to reflect Andy's determined, tough approach to tennis.
Thomas Beahon, co-founder of Castore, says; "Andy's approach to training concentrates on improving himself and the marginal gains. This fits perfectly with our ethos. WMH was there from the start of this partnership, and therefore perfectly placed to amplify our brand and Andy's philosophy so well".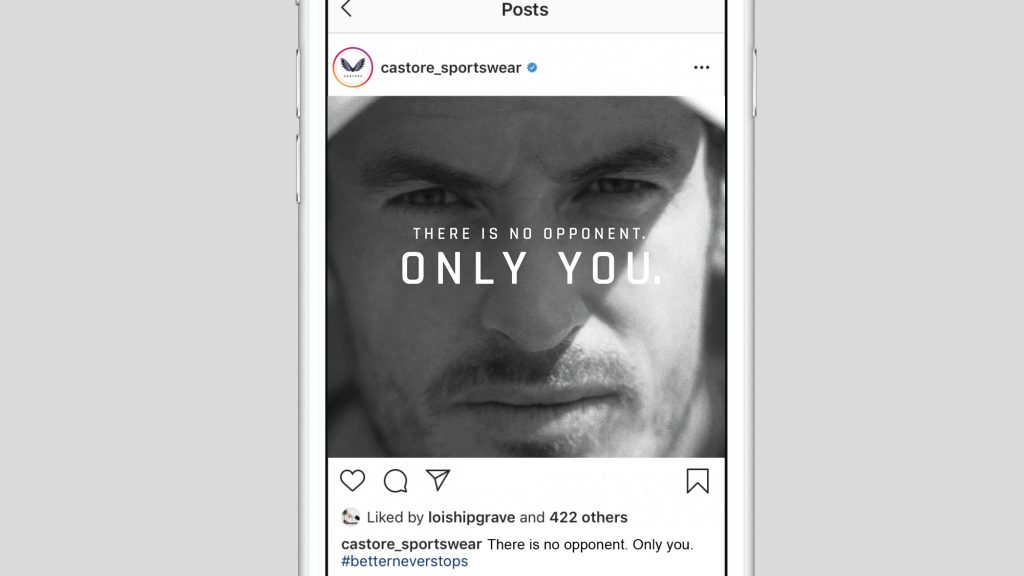 Credits:
Agency: Williams Murray Hamm
Creative Director: Garrick Hamm
Writer & Director: Garrick Hamm 
Film director Garrick Hamm
1st Assistant Director & Art Director: Holly Mattacott-Cousins
Account Director: Emmanuelle Hilson
Producer: Imogen Turner
Director of Photography: Tom Hayward
Editor: Sam Billinge
Colourist: Enge Gray at PlatformSound: Sean Poe