The All England Lawn Tennis Club have embraced the move towards metaverse experiences and are thrilled to announce the official launch of The Virtual Hill, in partnership with American Express, a virtual companion experience to the live event.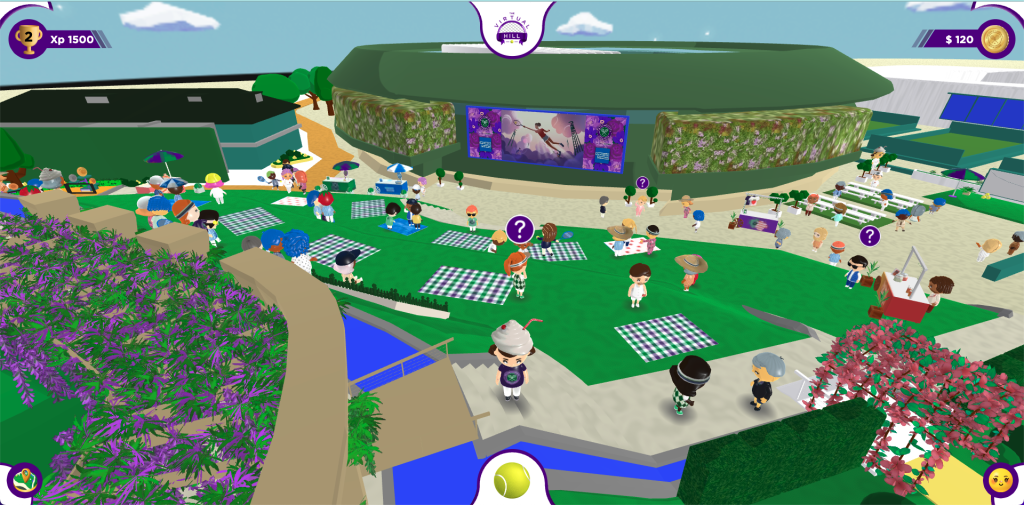 A day on The Hill is a bucket-list fan experience. The Virtual Hill provides fans worldwide the chance to share in this unique tradition in a social interactive experience that will bring them closer to Wimbledon.
There are many ways to experience Wimbledon – from live match action to social media and fan content – truly making The Championships an event for the many. But there is so much to see beyond the action itself – Wimbledon is more than just the tennis – it's the bustle, the buzz and the nostalgia.
The Virtual Hill is a social interactive experience that gives fans worldwide the chance to be a part of Wimbledon by setting up their own unique patch on the Hill, and hunting down all the things that make Wimbledon unforgettable.
Developed with the global Wimbledon fan community in mind, those that enter the Virtual Hill will start by creating their own personalised avatar.
They can then test their Wimbledon knowledge and learn more about the tournament and its history in daily quizzes, while picking their own picnic spot as they rub shoulders with other visitors from around the world. Fans can also invite and explore the Virtual Hill with family and friends so that they can do it all together.
While reacting to matches with emojis and sharing moments directly to social media, fans can take on daily missions around the Hill for the chance to earn WimbleCoin and daily prizes.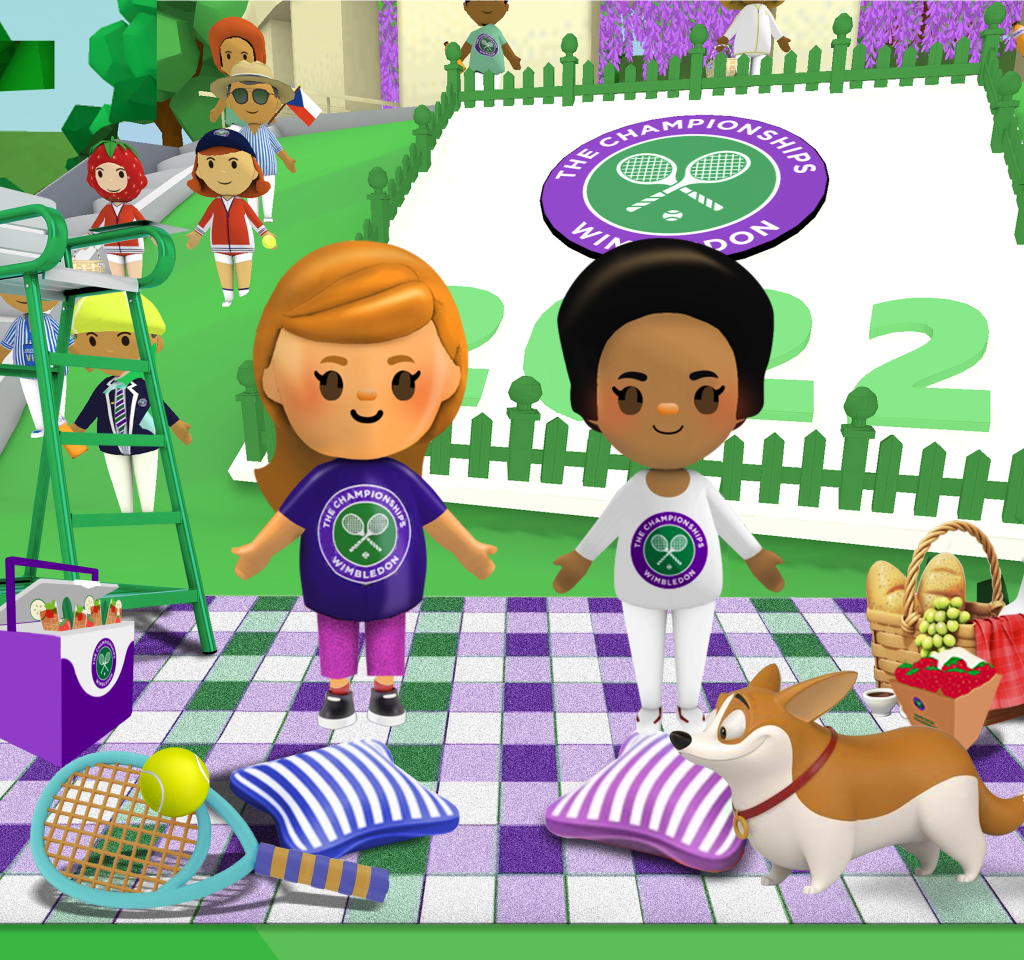 For American Express Cardmembers meanwhile, alongside exclusive avatar items and picnic blankets, the Virtual Hill features an American ExpressÒ Lounge and experiences. These include 'The Andy Murray Experience' where they'll be able to go on a quest with the Virtual Sir Andy and capture a selfie, and 'Up Up We Go', a hot air balloon experience through which they'll have a never before special aerial view of the Hill and a sneak peek into the hidden items around the Hill.
American Express Ambassador Sir Andy Murray said: "The Hill is one of Wimbledon's most treasured traditions, and I've certainly hugely appreciated the atmosphere fans on The Hill add to the Wimbledon spirit. Making sure we create the same type of feeling and passion in the virtual world is critical to driving engagement with fans who don't get to be here, and so I'm really proud to be part of the Virtual Hill. Make sure you track me down and I'll set you some challenges to complete while you're there."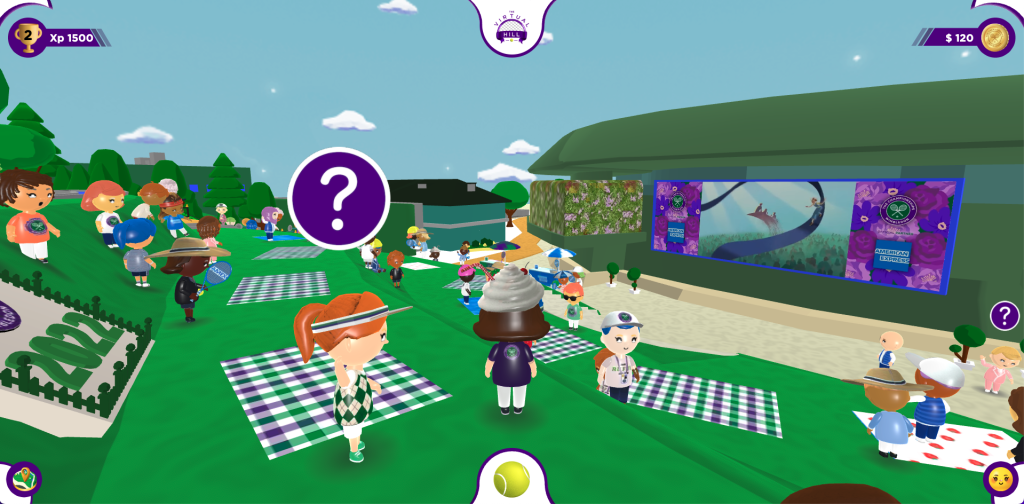 Shiz Suzuki Vice President, Global Experiential Marketing & Partnerships at American Express said: "Recreating special memories is an important part of what we want to bring to tennis fans this year during Wimbledon, and the Virtual Hill is an important example of this. We can't wait to celebrate our fourth year partnering with The Championships, and to give fans across the globe access to the iconic Wimbledon Hill, in its virtual form, to experience their own unforgettable moments.'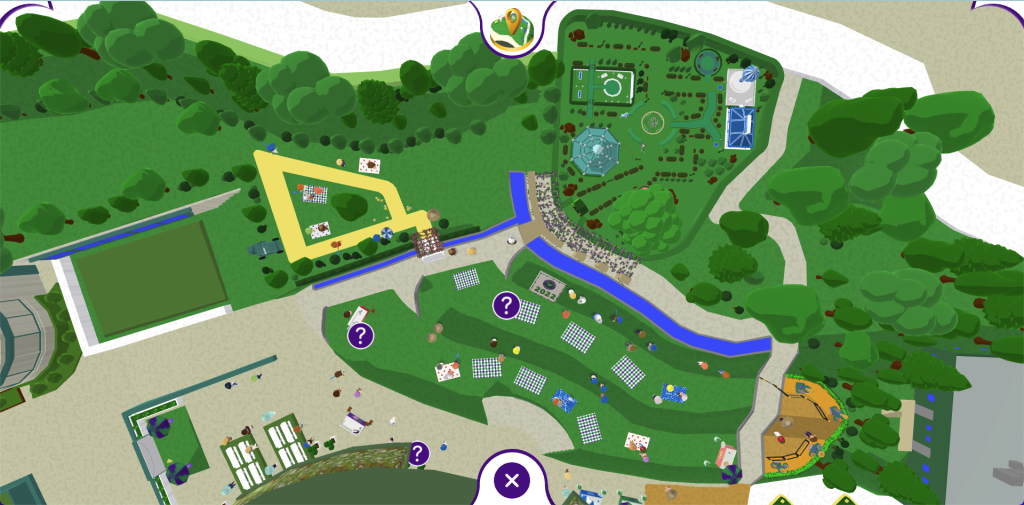 Alexandra Willis, Communications and Marketing Director at Wimbledon, said: "The Hill at Wimbledon is one of our most iconic traditions, and, in partnership with American Express, we are thrilled to be immortalising that experience through the Virtual Hill. Making sure we are always finding new ways to reach and engage with fans is a critical part of our strategy, so whether it is choosing your outfit, or taking on the daily missions, or simply just having a lovely picnic, we hope everyone enjoys this innovative experience in celebration of Wimbledon 2022."
Source: Wimbledon