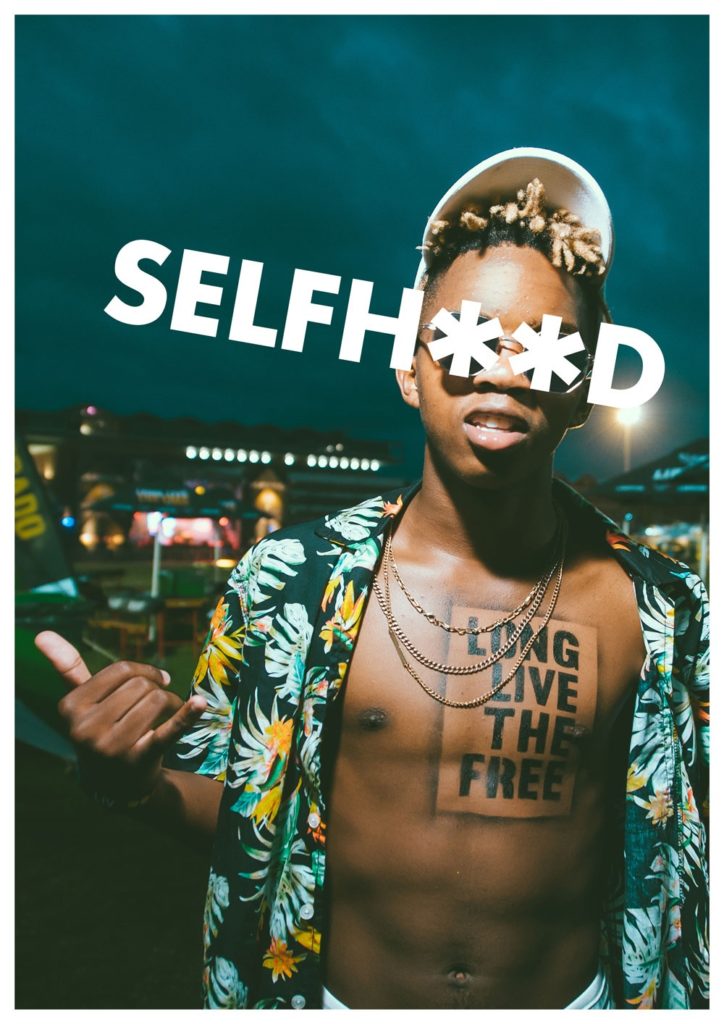 A new global study called SELFHOOD launched by ZAK (a creative agency specialising in connecting brands to the under 30's), explores a better way to understand contemporary youth culture and deconstructs why the term millennials is being rejected by youth and marketers. The research draws insight from influential global collaborators across science, publishing and culture, in addition to over 2,000 consumers aged 18 to 30.
The global study demonstrates modern day youth is at odds with the pre-conceived labels and tribes attributed to them by the media and marketing worlds. Nearly three quarters (69%) don't think that millennial represents them, over a third don't even know what a millennial is, only 1.6% cited being millennial as a definition of being young and less than one in ten believe that brands understand and market to them effectively.
The study reveals you need to look at Nature (the fixed universal and physiological constants of youth) in the context of Culture to identify a new approach to understanding contemporary youth.
Matt Bennett, Chief Creative Officer and Founder of ZAK Says: "Badging 18-34 years olds as millennials was a way of looking at young people through the lens of a generation. However, it suggests that we have been living through an era with a unique set of formative drivers all of which create a new youth generation (the millennial) unlike any preceding generation. This study disproves that theory and instead looks at the intersection of neuroscience (nature) and culture to explore the concept of SELFHOOD and what this means to youth and marketers today."
NATURE: In the late 20s, the development of the brain's pre-frontal cortex is completed, the cells which control the brain's ability to make sensible and life planning decisions.
Dr Ashok , Lecturer in Cognitive Neuropsychology at Goldsmiths, University London: "The front of the brain is particularly important since it manages decision-making, planning, prioritisation and creativity. The mammalian brain, the pleasure-seeking brain, that is more or less ready by puberty. But the pre-frontal cortex front of the brain, the manager, is not ready until much later. Dr Ashok goes on to conclude that there are three key traits that define the immature youth brain: RISK, BELONGING, NOVELTY.
CULTURE: This represents the fluid nature of youth traits, and how these are affected by the environmental and cultural factors within which current under 30s are engaged, including: technology development, political status quo, dominant ideology and media.
Within the context of culture, the report finds that the key milestones that under 30's used to aspire to have significantly changed, and are in fact happening later in life.
For todays under 30s, important milestones included:
Over a third (33.1%) cited finding a purpose in life (versus 12% for their parents'
generation).
Over a third (33.8%) cited getting a job you love (versus 12% for their parents'
generation).
Over a quarter (27.7%) cited positivity around their own sexuality (versus 4% for their parents' generation).
Only 23% cited getting married (versus 60% for their parents' generation).
NATURE X CULTURE = The age of SELFHOOD
Matt Bennett, Chief Creative Officer, ZAK comments: "Understanding the youth brain, the inherent drivers behind decision making, the core youth traits and the cultural context in which those decisions are made are key to understanding, forming strong connections and having a relevant conversation with this audience.
We set up our SELFHOOD insights network to observe how a rapidly changing, fluid cultural landscape affects how this group thinks and behaves in context of the universal constants of nature. We're in daily, weekly, and monthly conversations understanding how they are influenced by the world around them. It is the combination of both that means we can deliver insight driven, impactful and relevant campaigns to such a dynamic audience."
What this Means Today
RISK – has always been important to young people but its definition is changing. Over 50% of young people describe risk as getting out of your comfort zone; as expressions of purpose, freedom and ambition rather more traditional forms of risk-taking which were about transgression (4.15%) and rebellion (1.6%).
BELONGING – Young people's sense of belonging has also changed from being about tribal connection to coming together for moments of shared experience with a diverse group of likeminded individuals. Nearly half (46%) stated caring for each other and acceptance of difference (37%) as a form of belonging versus being the same (3.6%) and identikit (1.35%).
NOVELTY – Snacking on bites of instant gratification to give us spikes of pleasure to novelty as a deeper curiosity about ourselves and the world with more meaningful rewards. Over half (53%) of young people said curiosity was about exploration and learning (50%) versus being 'all about likes' (1.35%) and pursuing fads (3.8%).
In response to the study, ZAK is launching the SELFHOOD INSIGHT NETWORK– insight at the speed of culture. A collection of 150 culturally relevant, early adopters across 22 countries including USA, China, UK, Australia and Europe and a further 1000 sample of under 30's to be used for test and learn.
Source: ZAK