The Wine Flyer is the first of its kind – an e-commerce platform opening up a completely new way to spend and collect Avios on purchases beyond travel; on wine, spirits and beers. While their rapid launch achieved great market traction, their identity at inception wasn't a true reflection of their unique perspective on the wine industry and was limiting their business growth in a saturated market.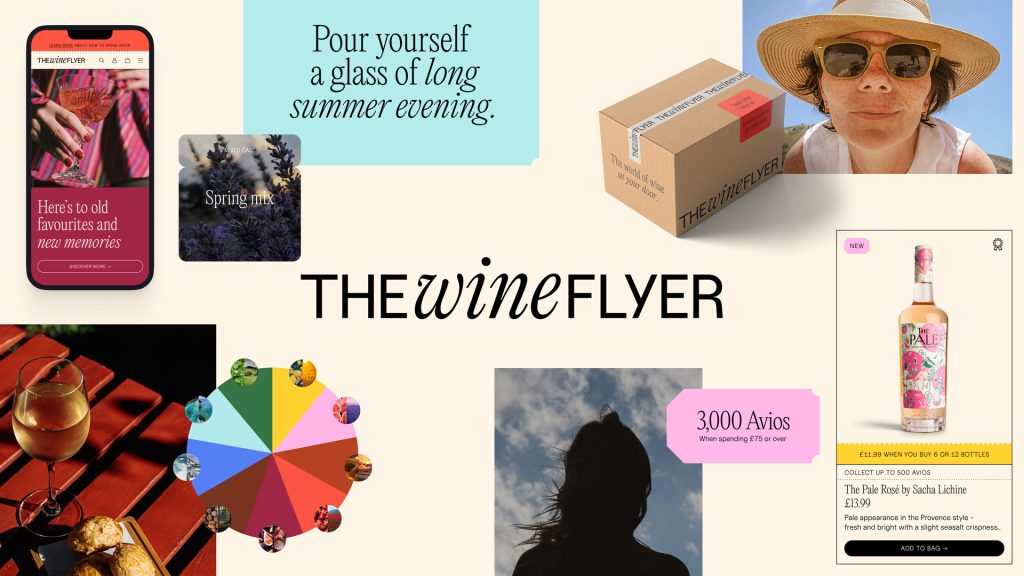 Sitting uniquely at the intersection of both wine and travel – we positioned The Wine Flyer as your perfect pairing of taste and place. By connecting the sensorial experiences of taste and place, The Wine Flyer brand goes beyond the bottle to hero the post-pour experience – a way to truly relive our travels and share those unforgettable moments with the ones we love. This duality became the cornerstone of the brand narrative, which we captured in our creative idea – share a taste of place.
We developed a split-screen visual system that creates a bold and clear voice in the market – it's never just about wine but the perfect match of the wine and the moment. The brand toolkit captures the rich and evocative world of taste and place – warm, inviting colours paired with images of collected memories, both at home and away. Crisp product photography paired with a subtle travel-inspired graphic language.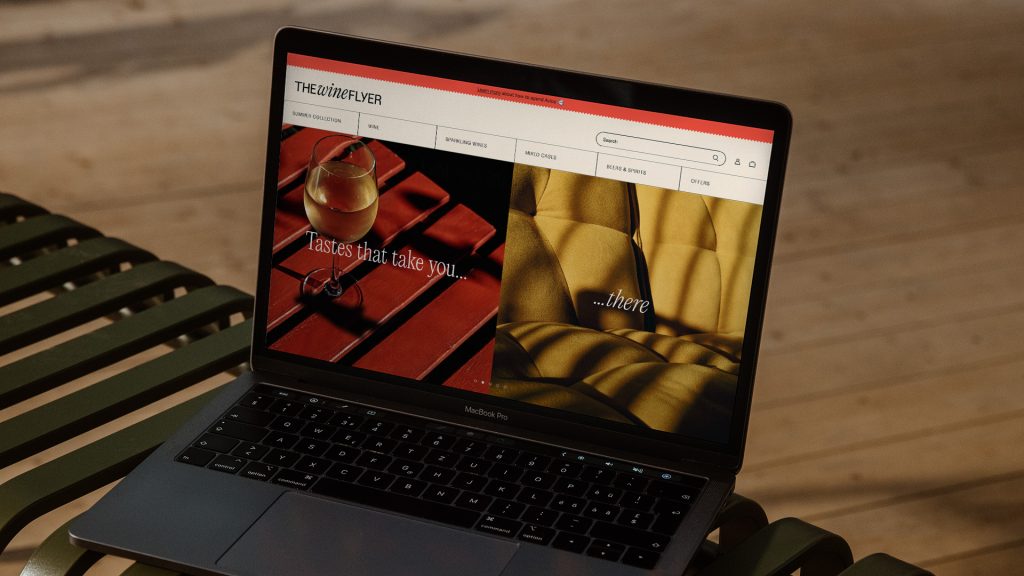 Paul Irwin, Principal at 1.1 said, "We worked closely with The Wine Flyer team to identify the compelling role they play in peoples' lives and explored how to amplify this through every aspect of the brand and identity. The new brand identity provides the tools to help drive The Wine Flyer's next stage of growth"
Georgia Martin, Design Director at 1.1 said, "A core belief of The Wine Flyer was that wine should be both unpretentious and a sensory experience that has the power to transport us to a different time and place entirely. It can conjure a precise feeling, a memory of a special occasion, a specific moment in life perfectly captured in a sip, glass or bottle. We distilled this essence into our new creative idea – Share a taste of place."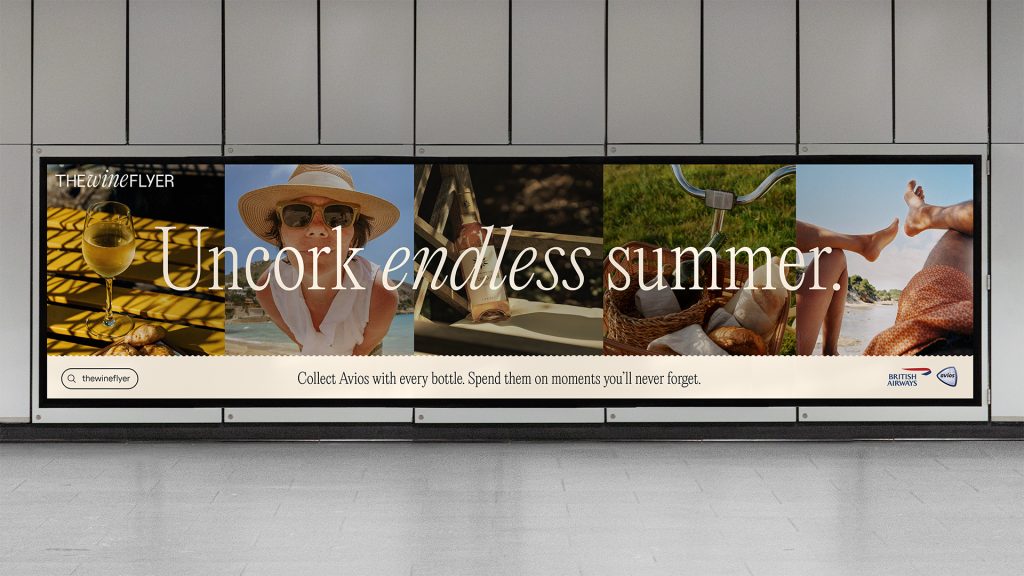 The new brand allows The Wine Flyer to stand confidently apart from its competitors by leading with emotive messaging beyond price or promotion. The flexible and easy-to-execute identity is a refreshing voice which helps elevate the experience today, whilst providing room to grow as they continue to expand their offering.
Jack Smith, CEO at The Wine Flyer said, "From the start we knew we needed an agency that understood the early stage challenges of creating a differentiated brand that would resonate with our growing audience. The team at 1.1 took a collaborative and creative approach to helping us unlock the synergy that exists when bringing together stories of the places we've travelled and being able to bring that feeling home again."
The Wine Flyer's new brand is now live. Find out more: thewineflyer.co.uk
Source: 1.1