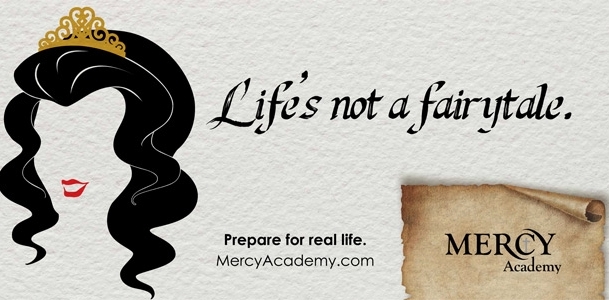 Movies often give young girls the delusion that when they grow up, they'd just have to find their Prince Charming and live happily ever after.
To give girls a reality check and prepare for real life, Louisville, Kentucky-based all-girls Roman Catholic high school Mercy Academy created a series of ads.
Tapping on fairy tale-inspired characters and storylines—that are especially common in classic animated movies of the Disney empire—the ads tell viewers the opposite: "You're not a princess," "Life's not a fairy tale," "Don't wait for a prince."
It also promotes the school's mission and capability of nurturing independent, educated women.