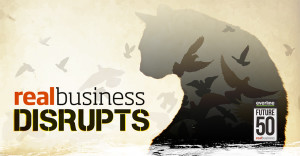 Native advertising platform Adyoulike has been named as a member of Real Business' The Everline Future 50. The programme lists the 50 most disruptive and game-changing businesses currently operating in the UK.
The 50 businesses were chosen from an original list of 250. Each company was chosen due to its ability to break down barriers, create innovative products and – most importantly – disrupt previously stagnant industries. The companies were named at the Real Business Disrupts and the Everline Future 50 unveiling party on 3 March 2016 at the Bankside Vaults in London.
The platform, launched by Julien Verdier and Yohan Elmaalem in 2011, was noted as having changed the face of the digital advertising industry entirely, by creating a less intrusive experience for users and better engagement on content and ads for both brands and publishers alike through native advertising.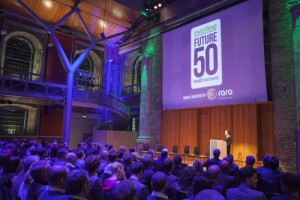 Native advertising is a lucrative sector, with BI Intelligence predicting that spending on native advertising will account for $7.9bn this year – up from $4.7bn in 2013. That sum is only set for further growth too and expected to rise to £21bn by 2018.
In the UK, Francis Turner, MD and Dale Lovell, chief digital officer, alongside Verdier and Elmaalem, have overseen a year of amazing growth for Europe's leading native ad network and platform, leading to a 300% increase in revenue in the UK alone in 2015.
Commenting, Francis Turner, MD of Adyoulike said: "Being named as one of the fifty best disruptors by Everline and Real Business recognises the real hard work we've put in. Since our founding we've lead the charge for native as the industry keeps on growing. Alongside our colleagues in France we've expanded our operations across mobile, desktop and apps and we've built new partnerships such as our programmatic native ad offering with AppNexus. The business has grown globally too, from Europe to the Middle East and Australia – we've got a desire to keep growing, disrupting and achieving."