Viewtoo, an immersive agency based in Italy, created a free augmented reality (AR) tool to guide people on how to use face masks effectively. The company recognises that many people are unsure of how to use the masks correctly in order to keep themselves and others safe, potentially leading to new cases as people head for their essential food shop or exercise.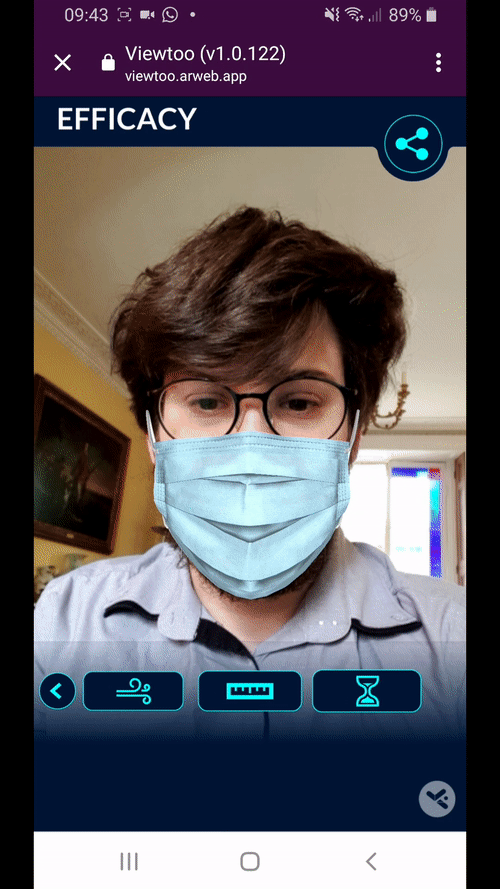 The AR experience is delivered at a time where Italy remains one of the worst-hit countries in the world. However, the AR application has wider uses beyond the country's borders. Face masks have been widely linked to helping alleviate the spread in several countries and more interest is brewing on the topic. Sadiq Khan, the Mayor of London, is currently lobbying for the 'compulsory' use of face masks in the future.
The AR experience places a mask on the user, then guides them through a series of instructions on their use, from how to place the surgical mask on the face, to knowing how to dispose of it properly. It also warns against taking the mask off for phone conversations or keeping it lowered under the chin. The technology provides a visual and virtual way of showing how to use the items, dispelling any confusion. The experience uses WebAR, which means it can be shared and launched as a hyperlink with friends and family across messaging applications to share the crucial information, just like accessing a website.
Users can try the experience for themselves here: http://webar.viewtoo.it/mask.htm
WebAR is a new way to access AR content, enabling users to access AR via the browser on their smartphones, without the need to download an app. Users can either tap on a link or open their camera and scan a QR code. Then, a web page opens up, acting as the gateway into the experience. This means anyone with a phone and data connection can use the AR face filters.
The experience was created with ZapWorks, an award-winning independent AR content creation platform by Zappar. Thousands of creatives and businesses use ZapWorks to build AR experiences that engage audiences and level-up their brand's mobile strategy — from global brands such as 7-Eleven and Nestle to leading immersive and creative agencies such as Groove Jones and Ogilvy.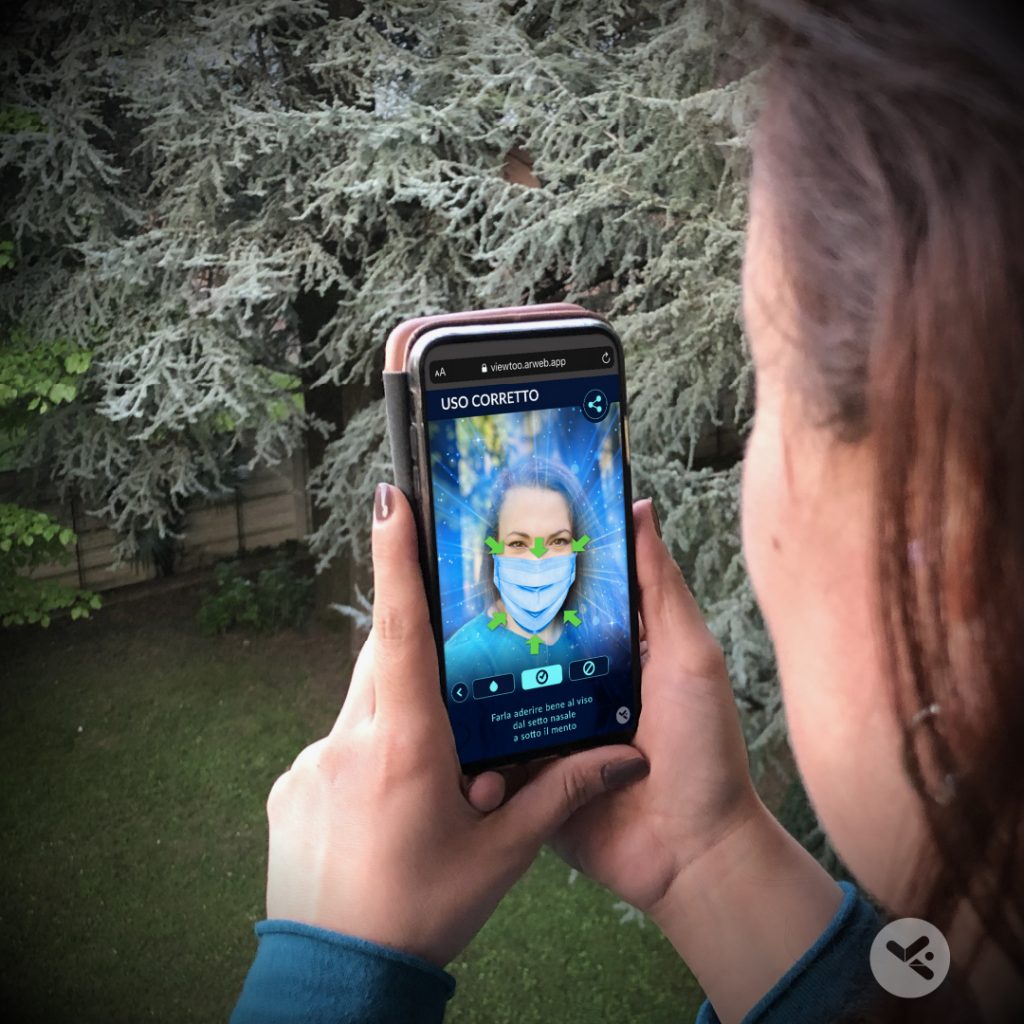 Max Dawes, Managing Director at Zappar, said:
'This experience uses two technologies really well. Firstly, WebAR, which allows this to be easily distributed through digital channels and shared between friends and family. The second piece is face tracking, with the experience being so much more informative when it's actually appearing on the user and mimicking a physical face mask, while delivering tons of additional information to educate and inform. It's a great piece of work that shows the power of AR and will hopefully make the world a safer place.'
Luca Bonzi, founder and CEO of Viewtoo, said:
'We wanted to do our part. Like many other companies, we asked ourselves how we could help the community in this difficult period. The idea for an informative AR experience on how to use face masks came to us because we were seeing people incorrectly wearing face masks way too often. Augmented reality seemed to us the right tool to reach a large audience with intuitive content that captures the attention much more than a traditional media.'
To learn how to use surgical masks more effectively, the experience can be launched from your desktop or mobile device: http://webar.viewtoo.it/mask.htm
Source: Zappar