This week's honors for most ambitious model making go to Airbnb and TBWA\Singapore for a truly insane contraption—a massive, handmade, 3-D zoetrope—built to film a simple anecdote about seeing more of cities like Paris with help from one's local Airbnb host.
The device is wild—measuring 3.8 meters in diameter, 11.9 meters in circumference and 1.5 meters in height, it was made from 11,256 parts, including 1,476 figurines, to create the illusion of seamless motion. Each environment shows a local Parisian hideaway—a flea market, a carousel, a jazz club and a café. The carousel was the most complicated—36 of them were used to make one layer, with 111 parts making up each section.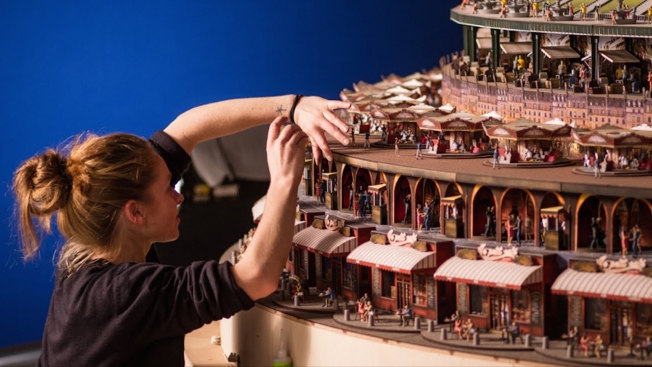 In some ways, the machine is more impressive looking than the footage in the finished ad, but of course there's a behind-the-scenes video to show off the device in all its glory.
"Traveling on Airbnb unlocks magical moments—our hosts and their homes create a sense of real belonging for travelers and this feeling is amplified when they discover the city through the eyes of their hosts," says Airbnb CMO Jonathan Mildenhall. "This film is showing, in true Airbnb fashion, how the ordinary world can become an altogether different, more magical world."
The spot, "A Different Paris," will have a global audience online but was created specifically for Airbnb's Asian markets, where brand awareness is lower.