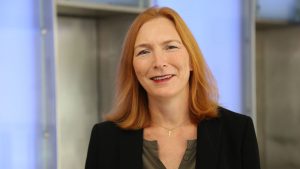 Allianz Insurance has appointed Gabriele Tischler to the role of Director, Market Management & Brand. The role is responsible for the strategic direction of the company's marketing activities including, customer and market insight, brand strategy, customer propositions and sponsorship, as well as communications to the media, employees and brokers.
Gabriele has worked for Allianz since 1998 and has a wealth of experience in a number of marketing management roles at Allianz SE in Munich and Allianz Seguros in Brazil. She was previously Head of Market Management for Allianz Commercial and is returning to the UK after an 18 month secondment with the Allianz SE Marketing and Distribution team.
David Radford held the role since December 2013 but he has decided to pursue new opportunities having overseen a significant growth in Allianz's brand awareness in the UK through activities including the highly successful partnerships with Saracens Rugby Club and the British Paralympic Association.
Gabriele will report to Allianz's General Manager, Commercial and Personal, Simon McGinn.
Simon said: "Having led the marketing function at Allianz Commercial, Gabriele knows the business and the UK commercial broker market extremely well. I am looking forward to working with Gabriele again as the organisation progresses towards its goal of becoming a top three UK insurer. I would also like to thank David Radford for his imagination and energy in significantly improving the recognition of the Allianz brand which brokers tell us has made a substantive difference during conversations with their customers."
Source: Allianz Insurance