AMV BBDO is bringing to life a unique and powerful story for Nicorette. The campaign launched this week and is featured on Nicorette's YouTube channel, website, digital and mobile channels in the UK, plus rolling out across EMEA, Pacific, Russia and Canada. After years of 'problem-solution' advertising in the category, Johnson & Johnson's Nicorette has bucked the trend and found success with its 'Do something Incredible' platform.
Nicorette wants to help unhappy smokers to find the motivation, momentum, and means of finally quitting for good. The documentary content aims to inspire and remind those trying to quit that it's a difficult but immensely rewarding achievement.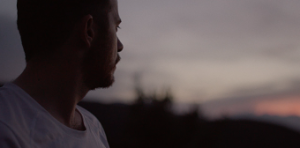 The film follows the story of Mark Cooper – a humble guy who managed to quit smoking once and for all, but who also managed to take on an incredible personal challenge.  After he quit smoking he ventured into running not knowing here it would take him.
Initially that proved to be 200yrds and the urge to smoke.  With time it led him to complete 50 marathons in 56 days as he ran across Europe in memory of his mother.  We hear in Mark's words what his motivation was, how we achieved what he did, and how his life has changed since quitting for good.
This is the story of someone who has lived the Nicorette's ethos of 'Do something incredible'.  Not only the achievement of overcoming quitting smoking itself, but pushing themselves to live life to the fullest once smoke-free.