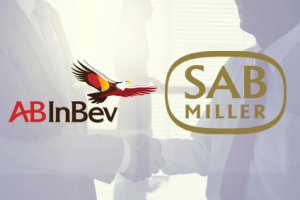 Looks like Anheuser-Busch InBev, the world's largest beer company, and SABMiller, its top competitor, will indeed join forces to create one giant beer company.
SABMiller previously rejected at least three offers from AB InBev, suggesting that the offers were too low. The brands were able to agree "in principle" today on AB InBev's fifth offer to SABMiller.
"The Board of SABMiller has indicated to AB InBev that it would be prepared unanimously to recommend the all-cash offer," the companies said in a release.
The release also noted that AB InBev would agree to a "best efforts" commitment to obtain any regulatory clearances prior to the deal. Should AB InBev fail to receive regulatory approval it will pay SABMiller a $3 billion fee.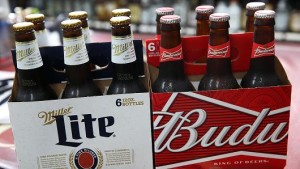 While this is not yet a formal offer—AB InBev was granted an extension from British regulators and now has until Oct. 28 to make one—and the companies said there "can be no certainty a formal offer will be made" it seems likely to deal will come to fruition.
It is unclear how the deal would affect marketers. Both beer behemoths have recently tapped new agencies: MillerCoors selected 72andSunny in October, while Budweiser enlisted Wieden + Kennedy in July.
Combined, AB InBev and SABMiller would house some of the world's most recognizable beer brands under the same roof including AB InBev's Budweiser, Corona and Stella Artois, and SABMiller's Miller Lite, Peroni Nastro Azzurro and Grolsch.