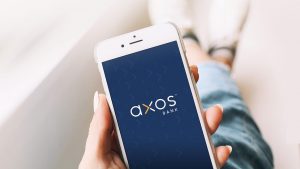 Axos Bank has named creative agency, Cutwater, as creative agency of record. Cutwater will lead all of the brand's communications efforts, including brand strategy, creative and production. Cutwater will also handle all media planning while media buying and reporting will be shared between Cutwater and Axos' internal media division.
Headquartered in San Diego, CA, Axos Bank is a technology-driven financial services company providing a diverse and ever-growing range of innovative banking products and services for personal, business, and institutional clients nationwide.
"We strive to provide a comprehensive set of products and services through a seamless and convenient user experience," explained Greg Garrabrants, President and CEO of Axos Bank. "As consumers and businesses change the way they interact with banks, we see tremendous opportunities to promote our value proposition to a broader set of customers through our new brand."
Cutwater's first campaign for the brand entitled 'Greater Than' introduces their new tagline, "Banking Evolved." The campaign draws inspiration from the new Axos logo which utilizes a "greater than" symbol and highlights Axos' innovative services, setting them apart from their competitors in a fun, human and relatable way. This targeted digital and social campaign launched this month, with an additional unexpected and impactful creative effort which will release in the new year.
"We're excited about this partnership with Axos Bank as its allows us to bring our integrated creative and media offering to the financial services industry," said Christian Hughes, Principal & President of Cutwater. "We look forward to introducing the new Axos Bank brand to the world in the coming months."
Source: Cutwater