[KGVID width="600″ height="338″]https://marcommnews.com/wp-content/uploads/2015/12/scrabble.mp4[/KGVID]
Scrabble debuts a heartwarming story just in time for the holidays to remind us that there's magic in Christmas, and in words.
The spot tells the story of a father who finds an abused and abandoned dog and decides to bring him home. Without realizing it, this new addition to the family sets off a chain of events that make the whole family see things more positively. The heartfelt story is told with Antigrams (a special kind of anagrams, whose letters can be rearranged to produce a new word with an opposite meaning), something word lovers, avid Scrabble players and anyone who has a love/hate relationship with the holidays will find joy in.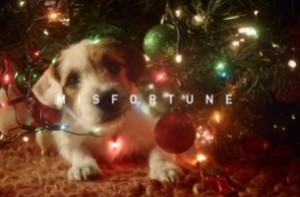 The film is part of Scrabble's "There's Magic in Words" campaign that kicked off earlier this year with "Anagram Lovers," a whimsical love story that captured the hearts and minds of word nerds everywhere.
"Antigram Christmas tells a compelling story that has Scrabble's greatest element at the heart of it, words. It is a beautiful illustration of our brand belief that there is magic in words," says Tharyn Estevez, Mattel Marketing Director Girls, Games & Outdoors EuRoMEA.
"After Anagram Lovers connected so well with people, we knew we had to do something even better. Stepping up from anagrams to antigrams, gave us the opportunity to build on the brand philosophy and create something really special for Christmas," says Pancho Cassis, Executive Creative Director at LOLA.
LOLA, the lead creative and strategic agency for Mattel in Europe, created the campaign. Marçal Forés of the production company, CANADA, directed the film and sound production was provided by Antfood NY.