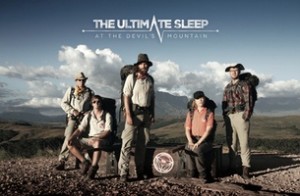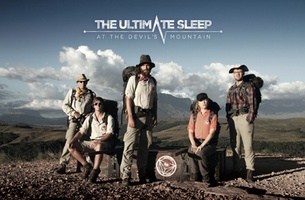 The  ibis Sweet Bed is found in almost every ibis hotel. The design of the bed required 8 months of work by 60 engineers from Accor's research and development team – everything about the  ibis Sweet Bed has been designed, developed and tested to ensure an optimal sleep quality.
The challenge and ambition was to make ibis' hotels the best place to sleep. From 2014, the ibis Sweet Bed will be sold in stores around the world – something that opens up for new possibilities: any place on earth can now potentially become the best place to sleep.
BETC Paris dared ibis to venture beyond the comfort of their hotel rooms…
Getting a good night's shut-eye can be a real challenge in some places on earth and it as with this in mind that BETC created the 'Ultimate Sleep' challenge.
The basic scenario: equipped with the best existing materials – ibis Sweet Bed – a passionate adventurer will try to sleep in places where no one has ever been able to sleep.
"This is the story of an extreme personality and a bed, but it's not what you think. It's the story of a dreamer and also of technology, it's an unprecedented adventure in terms of production and also a beautiful story between ibis and the agency," says Stéphane Xiberras, President and CCO of BETC Paris.
Ultimate Sleep At The Devil's Mountain
A team of professional adventurers with backgrounds in exploring, documentary filming and extreme sports was assembled. Led by Aaron Chevernak and Gareth Jones, renowned for their adventurous expedition BRAZIL 9000, and followed by Hayley Edmonds, English journalist and documentary producer specialising in extreme sports, the expedition went through the Amazons, from Manaus to Brazil and up to the Mount Roraima in Venezuela.
On the top of Mount Roraima, also known as The Devil's Mountain, equipped with an  ibis Sweet Bed™ , just a few centimetres off the steep cliff and exposed to hard winds, Anton Chevernak accomplished his attempt to get the Ultimate Sleep.
The two-week expedition, the 900-kilometre travel, all the trials and difficulties on the way, as well as Aaron's performance was filmed and turned into a 14-minute documentary.
A 14-minute interactive web documentary in HTML5
The documentary is presented on an innovative platform: ibis-expedition.com, designed and built by BETC Digital in 11 languages for multi devices and developed in HTML5 and WebGL by We Are Anonymous (Pharell Williams Happy-website, FWA Site of the Year).
The documentary can be watched in one go or the user can chose navigate within it and access additional and interactive content.