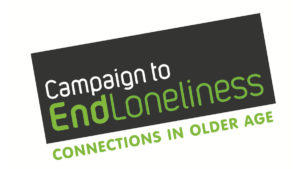 BMB has been appointed to lead the Campaign to End Loneliness account, raising awareness of the issue of loneliness among older people in the UK.
The first piece of work from the agency premieres on September 20th at the charity's annual conference. It aims to raise awareness of loneliness among older people in the UK and get the message across that it is not an inevitable part of ageing.
It is to be followed by the launch of a big-impact campaign rallying the British public to form meaningful connections starting in spring 2018.
Loneliness is a serious and unrecognised issue that affects more than one million 65-year-olds in the UK. By 2050 it is estimated that one sixth of the UK population over the age of 65 will suffer from some form of loneliness.
BMB aims to raise awareness of the psychological and physiological issues that can be caused by loneliness with the new work, and to inspire an outbreak of kindness in the UK creating long-term behavioural changes.
Sam Dick, Director of Campaigns, Policy and Research at Campaign to End Loneliness, said: "To many other agencies such a task would be overwhelming and intimidating. This isn't yet another charity campaign, this is far more fundamental as we are not simply trying to get people to care about loneliness but are trying to achieve sustainable behaviour change and cultivate meaningful connections between people where they don't currently exist.
BMB seized the opportunity with both hands and have impressed us by not only to get to the real heart of the issue but also to get to know us, our strengths and our constraints."
Jamie Inman, Head of Planning at BMB, said: "We are thrilled to be working with Campaign to End Loneliness. Loneliness is pervasive in our society and something we might all confront later in on life. The scale of the challenge requires all our energy and imagination but we cannot wait to get started."
Source: BMB