Farrow & Ball, the iconic British paint brand, is launching its new Dead Flat® finish with a campaign by creative agency BMB.
This premium, multi-surface paint offers an incredibly matt look with impressive durability, enabling customers to 'colour drench' their walls, woodwork, ceilings and metalwork with beautiful, uninterrupted colour.
Collaborating with acclaimed director/photographer Dan Tobin Smith, BMB transformed a product demo into art, to create a campaign comprising TV, print and social.
Appealing to Farrow & Ball's audience of decor and design enthusiasts, BMB took a suitably stylish route to bring the multi-surface message to life.
The 30-second TV ad depicts an abstract variety of interior surfaces being flawlessly painted to form disconnected shapes and curves. Then, these seemingly disjointed sections perfectly converge to create typography, forming the iconic F&B roundel, dramatising Dead Flat's® applicability to many different surfaces.
Over the course of several days, Dan Tobin Smith and his team meticulously assembled furniture and decorative objects to create the perfect tableau, crafting and arranging the space to ensure the entire film could be captured in-camera.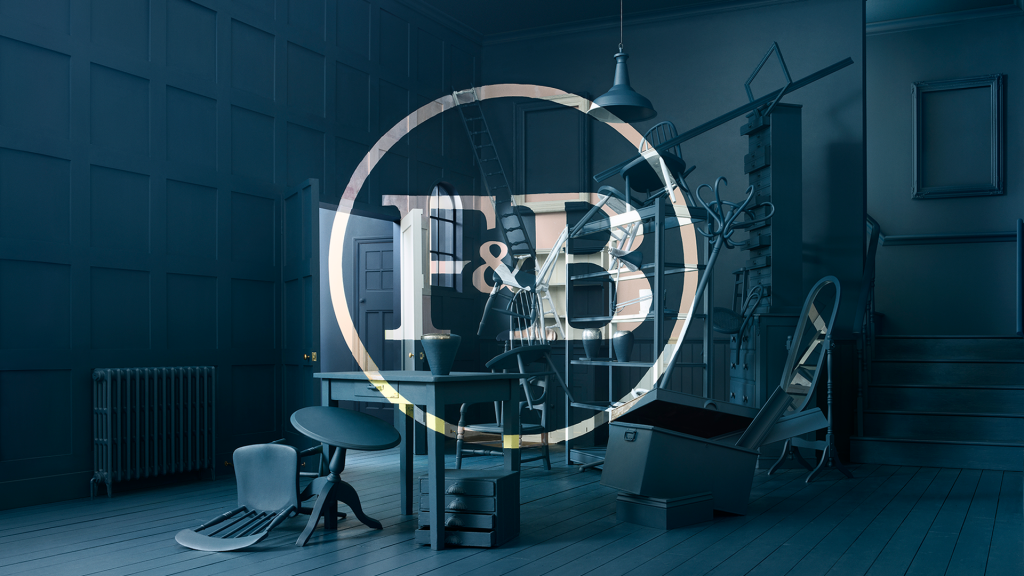 This campaign will run in key markets for Farrow & Ball, including the UK, France, Germany and the United States, with media through Mindshare.
Dead Flat® will be available from March 2023 across the whole Farrow & Ball palette.
Charlotte Cosby, Creative Director at Farrow & Ball, said: "Dead Flat® is a revolution in technology delivered by the Farrow & Ball research and technical team. It offers an irresistible combination of incredible durability across walls and woodwork in a beautiful ultra-matt finish that creates the richest expression of our colours. We wanted to find a way to show off the beauty and toughness of the product in a way that captures attention and inspires."
Matt Lever, Chief Creative Officer at BMB, said: "Farrow & Ball's Dead Flat® is less emulsion, more immersion – the kind of paint you'd happily spend time watching dry. But as well as being incredibly beautiful, it's incredibly practical, so we've put our minds to bringing that message to life in a way that Farrow & Ball's most discerning fans will love."
As with all Farrow & Ball finishes, Dead Flat® is handcrafted in Dorset using the highest quality ingredients.
Source: BMB