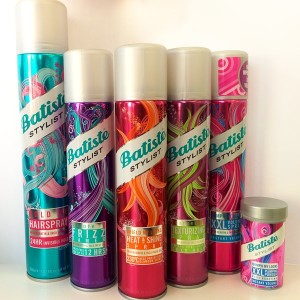 BMB has won the advertising account for the UK's Number 1 dry shampoo brand Batiste on the back of its successful work handling the iconic brand's social media account. The win marks a major extension of BMB's relationship with Batiste.
BMB has been briefed with creating a national campaign, including TV advertising, which will drive sales and use of Batiste's dry shampoo and styling products and complement Batiste's social strategy.
Joanne Marshall, Batiste Marketing Manager, said: "2015 was an amazing year for us launching Ella Henderson as our brand ambassador and also the introduction of the Batiste Stylist range. We are looking forward to expanding our portfolio with BMB and the opportunities ahead with the new team."
Owen Farrington, Head of Social at BMB, added: "We are delighted to evolve our relationship with Batiste and grow their iconic influence in the beauty and fashion world."
Separately BMB has also extended its relationship with the leading exotic drinks brand Rubicon, which has handed the agency its social media business. BMB already handles Rubicon's advertising account and has been briefed to spread its 'Believe in Beach' strategy to social channels.
Adrian Troy, marketing director AG Barr, explained: "Following a successful first year working with BMB, we are delighted to extend their remit to look after Rubicon's digital & social media strategy. BMB's passion and expertise are exactly what we need as we continue to build the brand's appeal to a mainstream, millennial audience."