Brompton Bikes, the London-based foldable bikes brand, is offering people around the world the chance to make a short film about undiscovered parts of their home cities and have it judged by director Guy Ritchie for a competition.
Entrants to the Brompton Bikes #MyUnseenCity global film competition are asked to make a 15-second video showing a 'hidden' part of their city and post it on the Brompton Bikes Instagram channel. The ten most 'liked' Instagram videos will be presented to a high-profile judging panel at the end of March.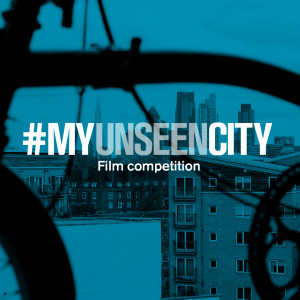 Alongside the director of The Man from U.N.C.L.E., Sherlock Holmes and Lock Stock and Two Smoking Barrels, Guy Ritchie, the esteemed judges include film producer Lionel Wigram (Harry Potter, Sherlock Holmes), head of Warner Bros UK Josh Berger, and Brompton Bikes CEO Will Butler-Adams.
The #MyUnseenCity film competition is devised by agency Corke Wallis as part of its global campaign to launch the new Brompton Black Edition, a limited edition of 5,000. The competition was inspired by the parts of city life seen only by bike, when the calmness of night-time reveals the secrets of the city. Corke Wallis, working with Oldie, has also created a two-minute video to inspire entrants.
The winner of the film competition gets a weekend break in London, entry to the Brompton World Championships in July 2016, and a Black Edition bicycle. The two runners up will win Black Edition bikes. More information about the competition can be found on the Brompton website.
Stephen Loftus, Chief Sales & Marketing Officer, Brompton Bikes said: "Our #MyUnseenCity campaign for the Black Edition brings our core 'Made for Cities' message to life for a new audience around the world."
Michael Wallis, Creative Director at Corke Wallis, said: "Getting such a prestigious judging panel on board is testament to the pulling power of the Brompton Bikes brand. We're looking forward to seeing the new talent our competition will inspire."