Buzzoole,
an end-to-end influencer marketing platform has been included in the 2018 Market Guide for Influencer Marketing Solutions by Gartner, the world's leading research and advisory company. Gartner has selected and reported on ten Representative Vendors: nine are vendors with North American headquarters, while Buzzoole is the only vendor with European headquarters named in the guide.
Gartner's Market Guide states, "Influencer marketing programs can extend brand reach beyond what's possible with organic social marketing efforts. Marketing leaders are prioritizing their influencer marketing efforts, despite transparency and measurement issues. Use this guide to identify a range of solution providers."
According to Gartner research "in 2017, nearly two-thirds of marketers have fully deployed or are piloting influencer marketing programs. Nearly 1 in 10 respondents have abandoned influencer marketing." Influencer marketing tools may include technology platforms, influencer agencies and curated networks of influencers, according to Gartner.
Buzzoole believes it has been included in both the 'technology platform and curated network' sections thanks to the technological innovation and measurement capabilities that distinguish the company's proprietary platform. Influencer marketing is experiencing huge growth and through its use, brands aim to expand awareness and reach, increase customer loyalty and even drive consideration and sales. The field is undergoing several changes such as the need for greater transparency, the requirement by investors for clear and meaningful measurement of campaign impact and calls for the introduction of regulation.
Buzzoole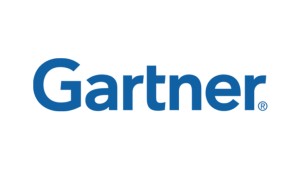 helps companies that want to develop Influencer Marketing campaigns through the process of identification, creative activation, management and measurement. Its end-to-end platform uses cutting-edge Artificial Intelligence technology to simplify every stage of the Influencer Marketing process.
The Buzzoole platform is built on algorithms based in deep learning, statistical modelling and social network analysis. Buzzoole's GAIIA (Growing Artificial Intelligence for Influencers Affinity) technology is powerful and unique.
When applied to the influencer marketing world, GAIIA is able to find the perfect match and deliver the maximum degree of affinity between a brand and an influencer. Buzzoole's smart technology continually learns and optimises for success and its suite of algorithms includes a deep learning algorithm for Image Recognition and its NLU (Natural Language Understanding) algorithm, able to understand natural language and web conversations. The combined result of Buzzoole's proprietary technology and 360 degree approach is more engaging and authentic content, and more relatable and impactful influencer campaigns (ROI).
"We are delighted to have been selected by Gartner as part of this review. It is further recognition for our tech and helps validate our commitment to AI and its application to influencer marketing. Continued brand adoption in the sector now demands attribution and transparency, our focus remains on giving marketers the validation and results to invest in this exciting sector" says Ian Samuel, CCO at Buzzoole.
Buzzoole opened its London office in early 2016. In April it was selected to join the UK Trade and Investment's Global Entrepreneur Programme and in January 2018 it announced its US market expansion by opening a new office in NYC.
Source: Buzzoole