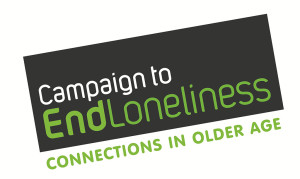 Campaign to End Loneliness has appointed creative agency 23red to lead its communications campaign to raise awareness of the issue of loneliness affecting older people in the UK.
In November 2015, the Campaign to End Loneliness, a coalition of organisations dedicated to ending chronic loneliness in older age, issued a brief for a creative partner.
23red, who were up against eight other agencies, will develop a creative campaign strategy to raise awareness of loneliness as a public health priority and mobilise society to do something about it.
The initial project will be part of a drive to secure funding for a 5 year communications campaign.
Marcus Hernon, Client Partner at 23red said: "We're incredibly excited about being appointed by the Campaign to End Loneliness. It's a brief that everyone is very passionate about and wanting to make positive behaviour change is at the heart of our business. We want to create a national debate around the issue, developing a campaign that acts as a catalyst for change and provides information about what people across the country can do to end loneliness."
Marcus Rand from Campaign to End Loneliness added: "Loneliness is a silent killer. At the Campaign we are committed to raise further awareness of the issue but also to make sure loneliness becomes everyone's business. Changing behaviour will be critical. We are delighted to be working with 23red who have great ideas, thinking, experience and commitment to help us shape our communication plans over the next few months."
The new campaign is set to launch early 2017.