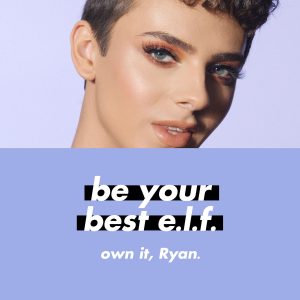 Integrated branding agency CASE reveals refreshed brand positioning, campaign strategy and brand messaging for international beauty brand e.l.f. Cosmetics.
CASE was invited in January to help e.l.f. (which stands for eye, lip and face) create a recharged brand direction with an energizing and diverse perspective on beauty. The CASE team worked closely with e.l.f.'s internal marketing and creative teams to create a video-driven digital campaign that reaffirms the brand's DNA of making the best of beauty accessible for every eye, lip and face.
The global cosmetic products market was valued at USD 532.43 billion in 2017 and is expected to reach a market value of USD 805.61 billion by 2023, creating a highly saturated marketplace. e.l.f., one of the first online beauty brands to launch in 2004, needed to create a campaign that would cut through an increasingly noisy, crowded and competitive beauty space.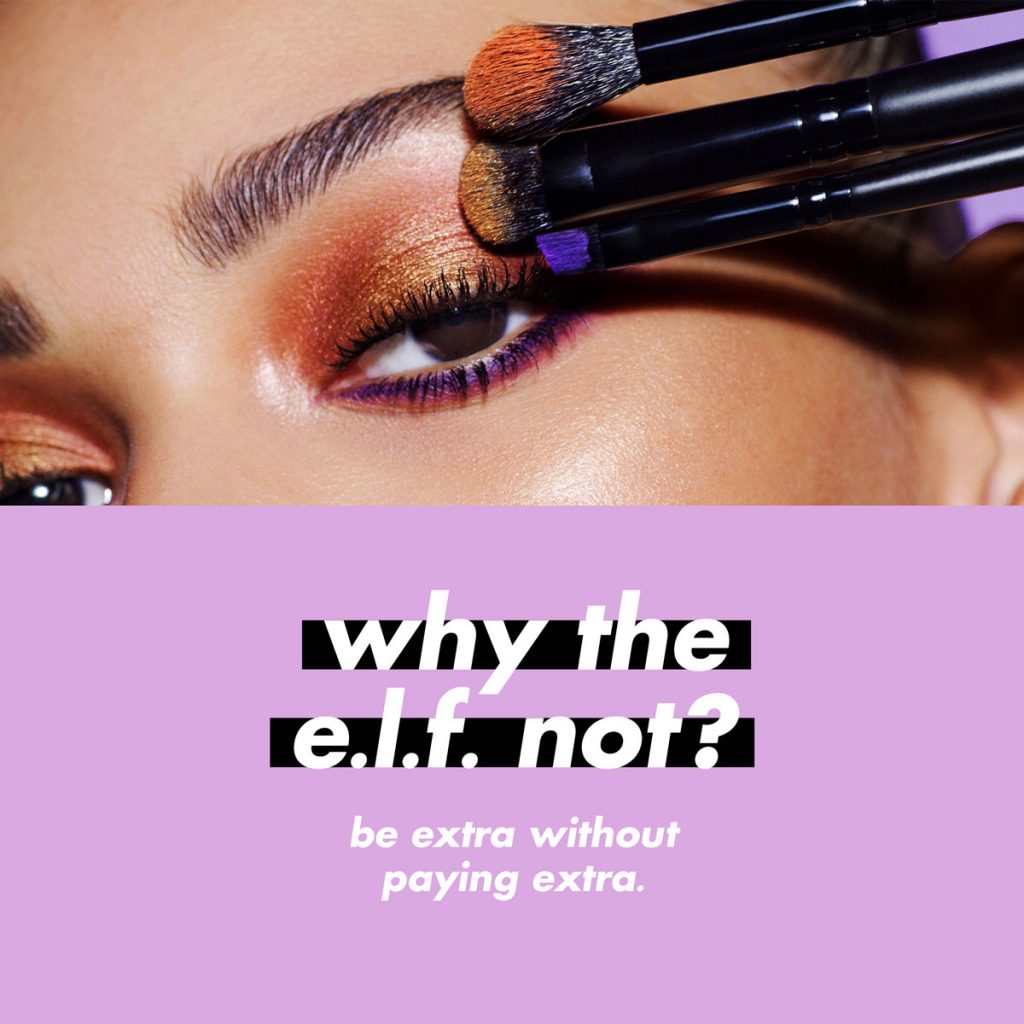 Enoch Palmer, Founding Partner and Creative Director, CASE, says: "We knew we had to create a digital campaign that would be ownable, stoppable and memorable and that we needed to be clever about how we activated it through the right influencer. We wanted to celebrate the e.l.f.ing amazing feeling consumers have when they discover, use and share e.l.f., but also communicate the fact that e.l.f. is vegan, cruelty-free and accessible to everyone, as well as cement the message that the products really are the best of beauty, for every eye, lip and face."
The new campaign, which kicked off with the new manifesto, is centered around "e.l.f.isms" to communicate the brand's key messages in a way that is bold, fun and undeniably e.l.f. Because e.l.f. is the brand for every eye, lip and face, it can take on multiple meanings for different people.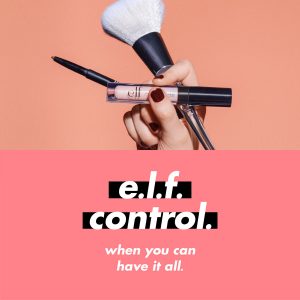 The e.l.f.isms CASE created reengineer everyday expressions and phrases with sly swap outs, embedding the brand name with a signature edge and wink in the way its fans speak about it. The language is memorable, provocative and redefines e.l.f. in consumers' minds.
Some of the campaign e.l.f.isms include:
e.l.f. control — when you can have it all
why the e.l.f. not — be extra without paying extra
e.l.f. respect — the feeling when you learn e.l.f. is vegan and cruelty-free
can't keep my hands to my e.l.f. — when love means sharing your e.l.f. (products)
CASE brought these and other e.l.f.isms to life through eight different stories, creating a total of 170 assets including videos and stills for use across digital and social channels.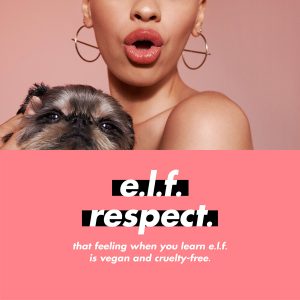 The campaign will roll out in unexpected ways through video, photography and collaborations with influencers who genuinely love e.l.f. including Raye Boyce @itsmyrayeraye (1.5M followers) and Ryan Potter @ryanbpotter (362K followers).
Palmer continues: "e.l.f. had all the right ingredients, we simply helped put them together in a way that could cut through the noise. We look forward to future collaborations and the launch of the new packaging which will roll out soon."
The new digital brand-awareness campaign launches this month with major media investment to capture thumbs, eyes and hearts.
Source: CASE