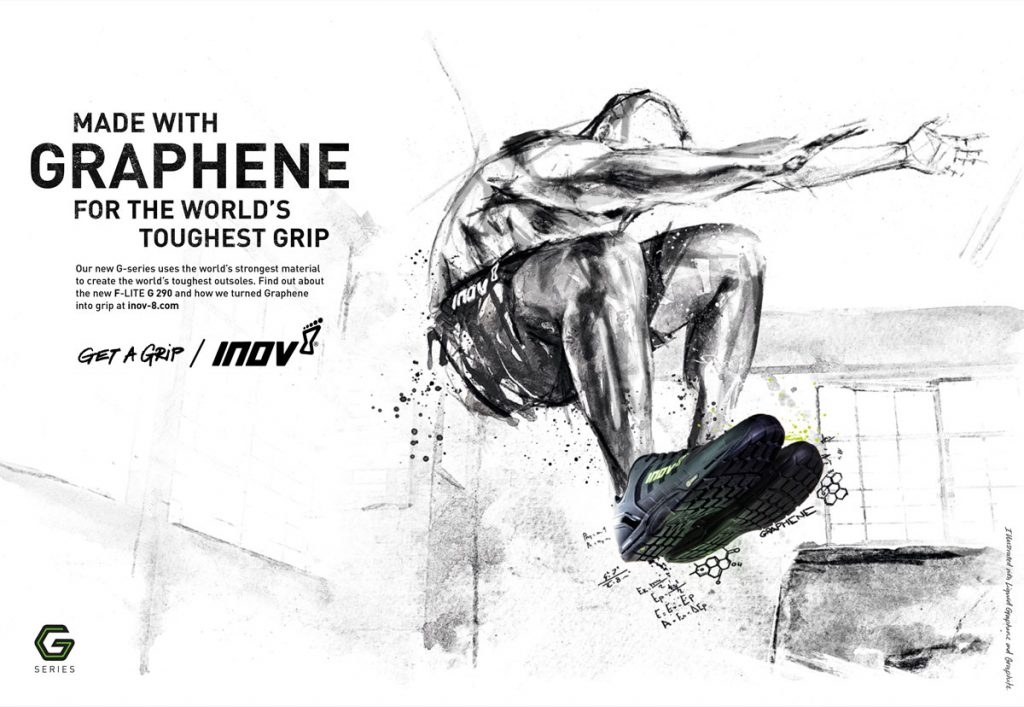 Manchester-based advertising agency Cheetham Bell has launched a new campaign to promote the world's first running shoes made with graphene.
The G-SERIES footwear range, which has been created by sportswear brand Inov-8 in partnership with the University of Manchester, is the first of its kind to feature graphene – the thinnest material on earth that is 200 times stronger than steel. The material was also originally discovered in Manchester.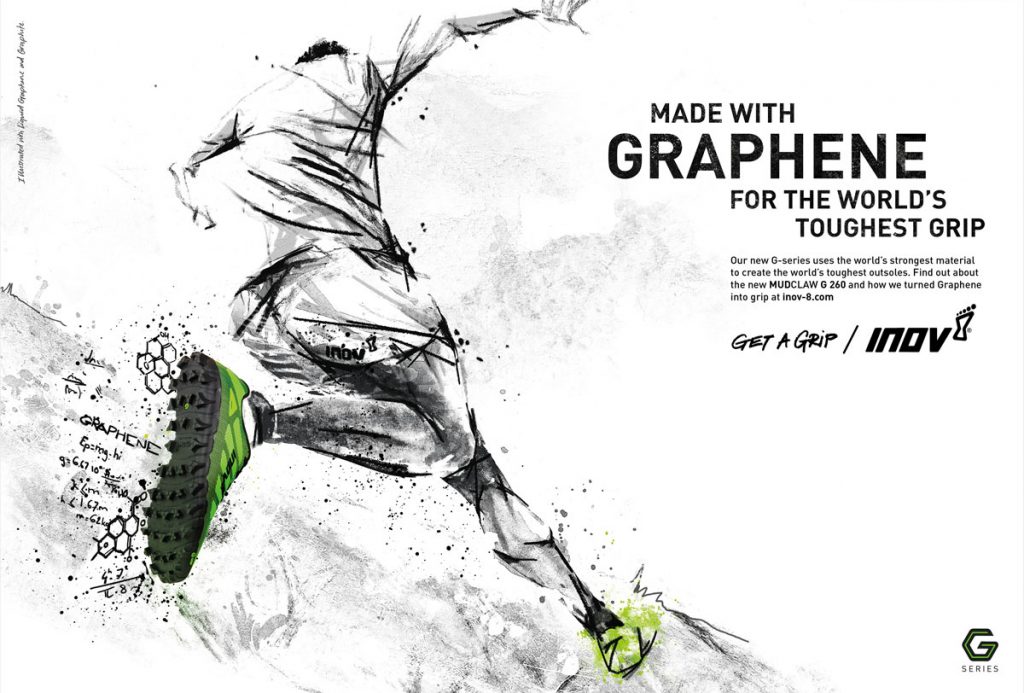 To promote the launch, Cheetham Bell worked with illustrator Florian Nicolle (who has previously worked on some of the world's largest brands including Nike, Warner Brothers, and ESPN) to create three striking images using both graphite and liquid graphene, showing each of the three different shoes in the G-SERIES range.
Martin Smith, Creative Director at Cheetham Bell, said: "When we first got the brief we knew we had to do something more interesting than a simple shot of an athlete. We loved the energy in Florian's work and with graphite being the source of graphene it seemed a natural fit to illustrate our athletes with graphite pencil and charcoal, but then also use actual liquid graphene from The University of Manchester to paint with."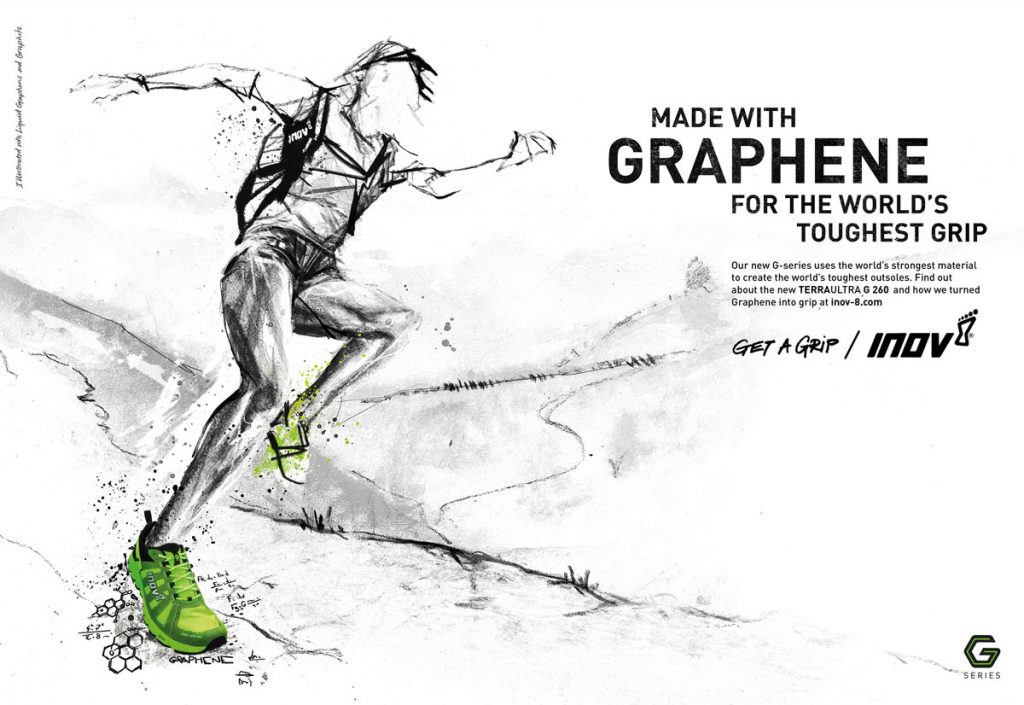 The G-SERIES range includes running shoes for trails, mountains and mud, as well as fitness footwear for crossfitters. The work will run in press, outdoor, in store and online.
Source: Cheetham Bell