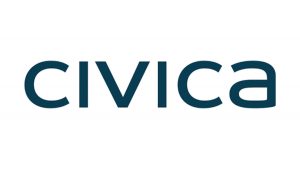 Ogilvy UK has been appointed as agency partner by Civica, a global leader in software for public services that helps organisations around the world to transform the way they work.
One of the UK's largest software companies with a 17-year history of growth, Civica works across national and local government, health care, education and public safety. It provides the business-critical cloud software and digital solutions used by more than 3,000 organisations to deliver vital services for over 90 million people globally.
Ogilvy UK, using its brand development specialists at Coley Porter Bell, will be working with the business to develop a stronger brand positioning and strategy to be rolled out globally as Civica continues its expansion. This will be followed by a refresh of the visual brand identity using resources from across Ogilvy UK.
The refreshed brand work will be launched later this year.
Tim Magness, Chief Marketing Officer, Civica, said: "There was a strong fit with the Ogilvy UK team and their ambitions for our brand development, giving us the confidence that our teams would work well together. The agency has the understanding and insight, and we look forward to building on our established position with a more distinctive brand for the future."
Sam Williams-Thomas, Head of Business to Business, Ogilvy UK said: "We are thrilled to be working with Civica , especially on such a fantastic brief. There was a great cultural fit between organisation and agency, and we're excited for what's in store."
Vicky Bullen, CEO, Coley Porter Bell said: "It's exciting to be working on the evolution of Civica's brand to ensure it powers their ambitious vision. We've certainly hit the ground running on delving into their brand world, and look forward to the new direction coming soon!"
Ogilvy was awarded the account after a competitive pitch involving four shortlisted agencies.
Source: Ogilvy UK