A girl, a glass house, and no fresh air: these are the main ingredients of the video at the heart of roof window and skylight manufacturer, VELUX's, 'Indoor Generation' campaign.
The campaign, made in collaboration with Danish creative agency &Co., raises awareness of the fact that we spend 90% of our time indoors and how that can be critical to your health if you're living in an unhealthy home (i.e. buildings that have damp, lack of daylight, inadequate heating during the winter or overheating problems). Problems that have been largely unknown to the general public until now.
The campaign is based on numerous academic research studies – both independent and conducted by VELUX's in-house team of academic experts. Together, they unearthed many insights that led to today's society being coined 'The Indoor Generation'.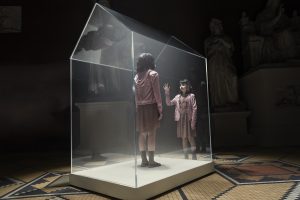 This remarkable, three-minute film has hit a nerve all over the world, with over 80 million views and counting. And according to Viral Thread, it is already the UK's most-viewed branded video of 2018.
This is no coincidence. It's down to careful planning.
"We wanted people to be able to recognize themselves as part of The Indoor Generation and really feel – both mentally and physically – the importance of this agenda. We set out to create a campaign that travels between people, and we managed that by tapping into intrinsically human insights – and by integrating the creative development with the distribution strategy from day one," says &Co. Head of Brand Activation and Social, Morten Saxnaes.
"When we saw the mass of research and data, we were horrified," adds Robert Cerkez, Creative Director and co-founder of &Co. Diving into the extensive research material collected by VELUX, including own research and studies by esteemed academic institutions such as University of Oxford, Harvard University and Fraunhofer IBP, main campaign insights were shaped:
People spend 90% of their lives indoors
Indoor air can be up to 5 times more polluted than outdoor air
Damp and mouldy homes increase the risk of asthma by 40%
Lack of daylight makes 15% of people sad
Daylight can boost children's learning by 15%
Children's bedrooms are often the most polluted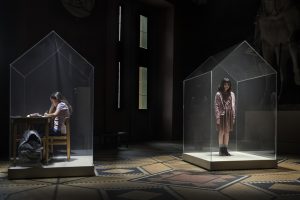 "Together with VELUX, we felt society at large had a right to know about this. So instead of talking about windows, we decided to talk about 'the problem'," continues Robert Cerkez of &Co. "For which, VELUX products are of course one of the solutions for the Indoor Generation, but only a part. The 'Indoor Generation' is breaking open a discussion between many stakeholders and the general public."
A campaign rooted in VELUX DNA
As VELUX is a company with a well-defined purpose -to make society better through creating healthier living environments for all – this campaign was firmly rooted in VELUX DNA.
"At VELUX, we decided to do something that we have never done before. We launched a purpose-driven marketing campaign to make the problems that arise from living in unhealthy homes come to light – across the globe, at the same time. The goal was not only to raise awareness of the issue but to spark a global conversation. With over 88 million views and one million engagements on our own and our partner's social media pages, we believe we have done just that. And it's not just a campaign any more – it is a marketing platform that we will be using for next years," says Lisbeth Meng Collignon, Senior Director, Marketing Excellence at The VELUX Group.
The global branding campaign was run in all of VELUX's 41 markets – led by with the 'The Indoor Generation' video and the campaign site. A local and more product-focused TVC campaign was also rolled out in Great Britain, Germany, France and the Netherlands.
YouGov survey pulled the headlines in national news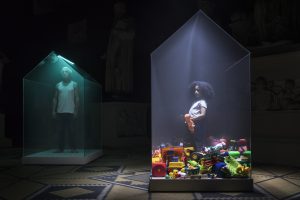 A clever communication strategy was needed to get the message to a very broad, global audience, and media partnerships with globally influential titles such as The New York Times, Huffington Post, Viral Thread and I Fucking Love Science became one cornerstone to combine credibility and reach. The campaign has also earned huge recognition in the earned media landscape and was picked up by radio and broadcast stations across the US and Europe as well as titles such as Daily Mail and Marie-Claire.
"We've been overwhelmed by the positive feedback and media coverage, we've gained globally. Having journalists' preference for data and surveys in mind, we carried out a population survey across 14 markets and turned that in the backbone of the news push, which was flavoured with existing research from Harvard and Oxford," unveils Media Relations Manager at The VELUX Group, Kathrine Westermann.
The film is artistically directed by one of Denmark's most promising directors, Martin de Thurah, of renowned Scandinavian production company Bacon. When it came to defining the visual language of the film, documentary style might have been the more 'traditional' or obvious approach. But the team opted for a more poetic route instead, making clever use of symbolism and highly stylized art direction.
Source: &Co