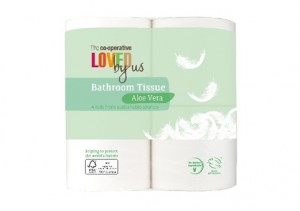 Coley Porter Bell has led a rebrand of Co-operative Food's own-brand offering, introducing the new 'Loved by Us' brand.
The 'Loved by Us' offer is being introduced to the Co-op's standard tier, and aims to attract a younger audience and 'reflect the retailer's passion for food'.
The new identity features a 'Loved' in a large, brightly coloured type, while 'By Us' is rendered in hand-written style 'offering the reassurance of The Co-operative master brand'.
Co-op says the new designs 'do not follow a rigid template, but can be modified to allow individual benefits and properties of each product to be shown to their best advantage'.
Coley Porter Bell chief executive Vicky Bullen described the previous own-brand designs as 'perhaps a little too regimented'.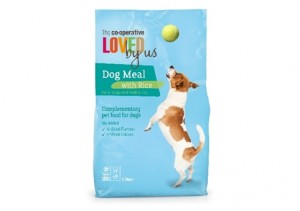 She says, 'Our design problem was how to make integrity relevant to taste. The new designs show that you can be honest and straightforward but still communicate taste first and foremost while injecting a coherent personality into products ranging from health foods to ready meals.'
Co-op says the new branding 'stresses the human touch and naturalness of the own-brand offering and draws on the retailer's ethical credentials, presenting an informal, unpretentious identity'.
Marjorie Murphy, own-brand strategy manager, for Co-operative Food, says, 'The packaging design is bold, contemporary and naturally vibrant  –  in keeping with our modern co-operative business and our aim of attracting a younger target audience to our stores.'
Equator Design is working on initial roll-out of the new designs, which will be applied across more than 2500 individual products, with 700 launching between September and the end of the year, and the remainder to follow.
Coley Porter Bell has previously worked on a similar own-brand project for Morrisons, rebranding its entire own-label range in 2011.