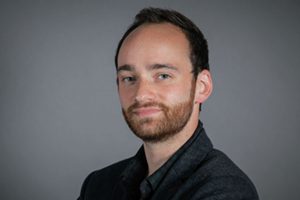 Award-winning brand design agency, Conran Design Group, has announced the appointment of Dominic Zammit as Head of Digital with immediate effect.
Zammit will be responsible for all of the digital output of the agency, working closely with clients to deliver effective digital solutions. He will continue to evolve the agency's digital proposition and capability, both as a standalone offer and as an integrated service with the agency's other leading practices, including brand, corporate reporting, branded environments, packaging and healthcare.
He sits alongside the agency's heads of discipline and reports into CEO & Managing Partner, Thom Newton.
Prior to joining Conran, Zammit was the strategy & content director for Industry Innovations, which was launched as a sister agency to global brand consultancy, Industry, where he had been head of digital. Zammit has a wealth of experience across many sectors including banking, technology, transport and legal, and has worked with clients such as Care UK, Tata Steel and Norton Rose Fulbright.
Thom Newton, CEO and Managing Partner, Conran Design Group, said "Dominic has a strong background working with global organisations to solidify their digital proposition and deliver strategic content. We are excited to have him on board to further develop Conran Design Group's digital offer."
Dominic Zammit, Head of Digital, Conran Design Group, said "I am excited to work alongside the leadership team to help shape Conran Design Group's digital future. I look forward to applying both my in-house and agency-side experience to further develop the group's digital capability."
Source: Conran Design Group