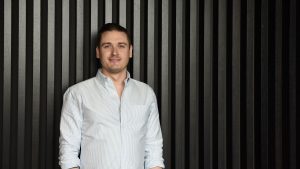 Global design agency Conran Design Group has bolstered its offer in New York with the appointment of Joey Rippole.
Reporting to David Keefe, Managing Partner, NYC, Rippole's remit is to help grow the New York business beyond its core healthcare offer, to oversee day-to-day operations and to ensure the continued delivery of groundbreaking client work.
Formerly a designer and architect, Rippole brings a unique blend of strategy and design expertise to the agency, along with over 12 years of branding experience. He has worked across a broad range of disciplines in brand consulting and across nearly every major business sector.
Prior to joining Conran, Rippole spent 10 years at global branding firm Lippincott, where he rose to the position of partner. Additionally, his background in architecture will help support the ongoing development of Conran's environments practice globally.
Commenting on his new appointment, Joey Rippole, said: "From the moment I heard that Conran Design Group was looking to fill this role in New York, I knew that it would be a perfect fit. I've always admired Conran's work, and was excited by the opportunity to help develop and grow the NY office. It's an ideal pairing of my skills across design and strategy with my love for building and creating something meaningful. I'm thrilled to join and be a part of the Conran Design Group team."
Lee Hoddy, Creative Partner, Conran Design Group, said: "We are delighted to welcome Joey Rippole to the Conran Design Group team based in our NYC office at Madison Avenue. His background in architectural design brings an added dimension to our environmental capability and his blend of strategic insight and creative energy will help support our ambitious plans for growth across the region."­­
Source: Conran Design Group