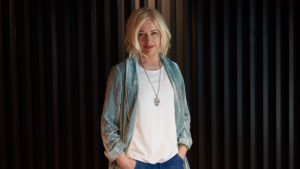 Award-winning design agency, Conran Design Group, has announced the appointment of Ruth McConnell as Retail Brand Strategist following strong growth in the agency's retail offer.
A specialist in retail strategy, McConnell joins the agency from threebrand, where she held the position of UK Brand Strategy Director. Ruth has a wealth of experience, having operated both agency and client side – working with two of the big four grocery retailers –ASDA and Morrison's, as well as M&S Foods. She was most recently responsible for the brand strategy for ASDA's Fresh offer, as well as working on the strategic development of own-brands for Morrisons across ready meals, kids, free from and health.
McConnell, who will report to CEO Thom Newton, has a brief to support the development of the retail area through an increased focus on retail category and channel development. She will also lead on retail trends and analytics.
McConnell commented: "I am really looking forward to working with some of Conran's fantastic retail clients, and believe my experience from having worked in-house with some leading UK grocery retailers will help bring another dimension to the Conran offer."
Thom Newton, CEO, Conran Design Group, said: "We are delighted that Ruth has joined the team and have no doubt her experience, approach and personality will add real strength to our offer."
McConnell starts with immediate effect.
Source: Conran Design Group