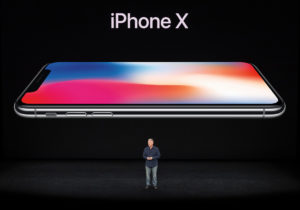 New research from Future Thinking has found that the consumer response to the iPhone launch remains underwhelming amid a growing backlash against smartphone evolution.
20% of British consumers said: "I don't want a smartphone – I just want a phone that makes calls."
Only 5% said they planned to upgrade to an iPhone soon after launch; 65% said they were happy with their existing phone.
And 8% expressed the view: "It's all a con anyway – it's nearly the same as the most recent model in what it does."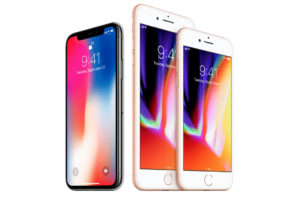 The findings come from Future Thinking's recent poll, conducted at the end of August, which surveyed more than 4,300 respondents.
It follows a recent survey from US-based analyst Piper Jaffrey which showed that only 16% of US iPhone users expect to upgrade to a new iPhone. This is only 1% up from 2016's survey.
John Whittaker, head of marketing at Future Thinking commented: "Consumer hype remains underwhelming, especially given what a huge moment this is supposed to be for Apple. Apple and its peers are targeting a premium market that is gradually shrinking, while a growing smartphone evolution backlash is starting to emerge.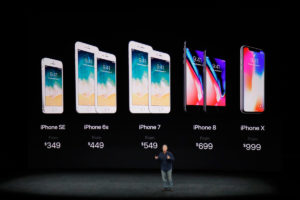 Our research shows that 20% of people now do not want a smartphone at all – instead they just want a phone that makes calls, driven primarily by those over 45 years of age. Many have ditched their smartphones in exchange for a simpler, more liberating life without being glued to a screen and being bombarded with notifications. The rebooted version of the classic Nokia 3310 launched earlier this year is one response to this trend."
"Cutting through all the hype around new iPhone launches and other increasingly expensive and complicated smartphones, the industry needs to be aware of the growing group of people who are looking for something different to yet another iPhone," concluded John.
Also weighing in on the reaction to the iPhone launch, Neil Bruce, Head of Mobile at Mindshare had this to say:
"There will always be people who love Apple, and those who hate the brand. Apple detractors will wince at the price for the iPhone X. At over £1,000, the price of the phone is staggeringly high. But so is the price of the Samsung Note 8 (£869) – and that has already seen all-time highs for pre orders.
Apple lovers on a budget don't have to fork out £1,000 for a new device. They can have an iPhone 8 or 8 plus, for £699 or £799 respectively. But for just £200 more, they can get a device that outstrips these devices by a country mile.
Your smartphone is likely now the most indispensable piece of technology you will own, and one which you will use more than any other. A MacBook would set you back a similar amount and people don't question that cost when standing in line at the Apple Store.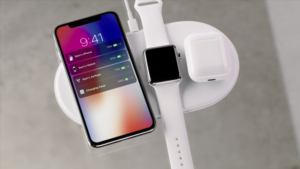 And let's not forget that only a small portion of consumers will be buying their iPhone at Apple's recommended price. At present, almost 80% of iPhones are bought from operators. While operators are yet to confirm contract prices for the device, expect it to be much lower.
In the end, the success or failure of the iPhone X will rest upon consumer demand. But I believe that the desirability of the iPhone brand, coupled with the significant improvements in the technology offered, will outstrip any gripes that consumers will have with the price."
Source: Future Thinking