UK leading tech retailer, Currys, has devised a disruptive outdoor campaign with a special build full of old and broken tech. Created by AMV BBDO and Spark Foundry, the innovative billboard launches the retailer's Cash for Trash initiative.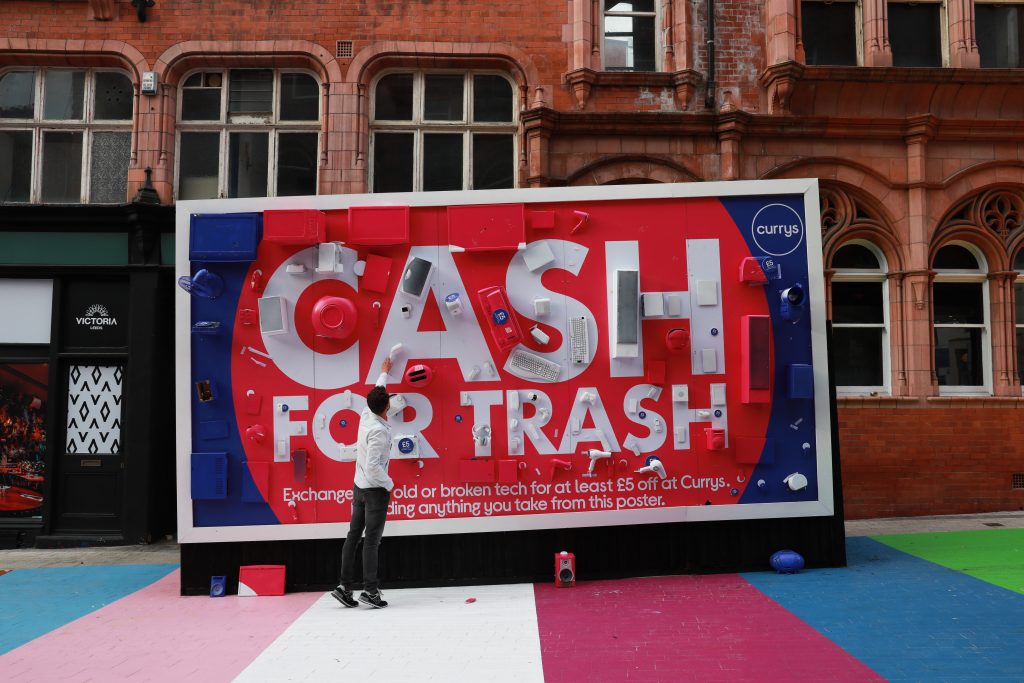 Interactive special build billboards have appeared in London, Leeds and Manchester full of old and broken tech which passers-by can grab on the way past. The out-of-home (OOH) site promotes Currys' Cash for Trash, an initiative which gives people a minimum of £5 for any old, broken or unused technology they bring into the store.
Reactions will be filmed as people pick up items such as a broken toaster or an old mobile, but discover how much it's worth. With permission, the footage will be shared on social media platforms including Facebook, Instagram, TikTok and Twitter.
Currys is the UK's largest tech recycler, recycling 65,000 tonnes of tech every single year, saving 800,000 tonnes of tech from going to landfill since 2007. By providing customers with an opportunity to save money when buying new tech, the company also aims to raise awareness about tech recycling in some of the cities with the highest levels of e-waste in the country.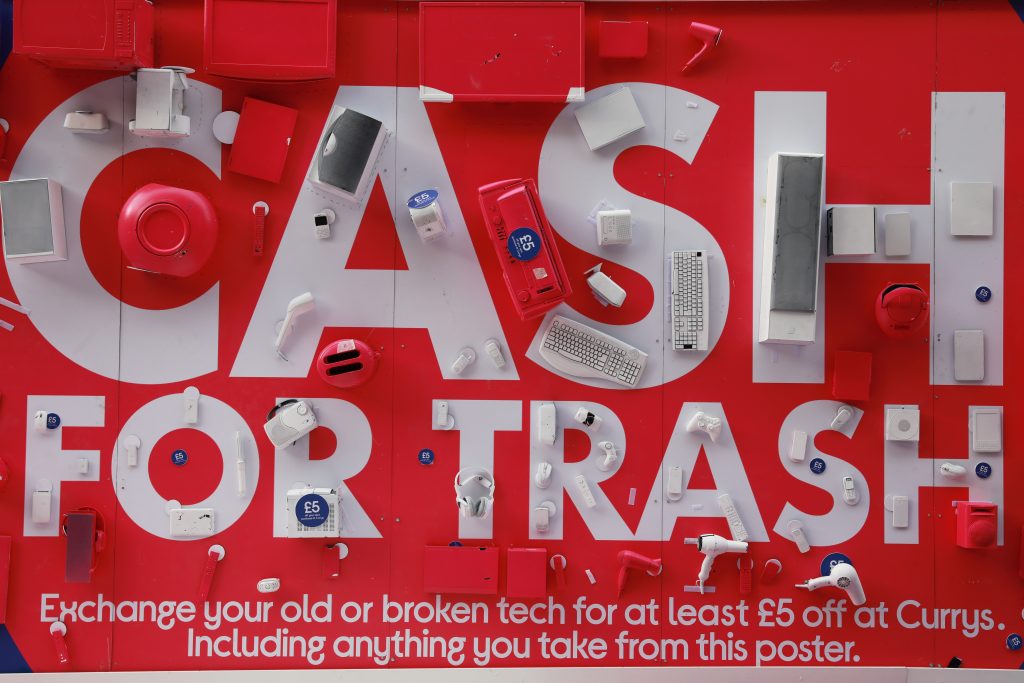 Corin Mills, Head of Brand, Comms & Planning at Currys, says: "We've brought back Cash for Trash, as we know that despite rising inflation, people still have items hoarded at home they could exchange for monetary incentives.

This special build allows us to shout about our range of initiatives in an innovative way and give passers-by an opportunity to take items into store for a voucher. As well as Cash for Trash, we've just launched Price Lock and 12-Month Pay Delay, meaning customers can shop with the confidence we're offering them the best prices and pay how they wish."
AMV BBDO Creative Directors Jeremy Tribe and David Westland added, "We wanted to create an element to the campaign that would be properly disruptive and genuinely helpful. These specially built billboards showcase Currys' Cash for Trash offer in a fun, engaging way, but they also draw attention to Currys' extensive recycling capability and put e-waste on the public agenda".
Rebecca Dorfman, Managing Partner at Spark Foundry, says: "The campaign's focus on OOH coupled with social and radio will be key to reaching the nation quickly and in areas where we know consumers will be feeling the pinch. This is the first time a billboard has been used to recycle old tech, demonstrating the value of OOH in bringing to life the powerful proposition that is 'Cash for Trash'".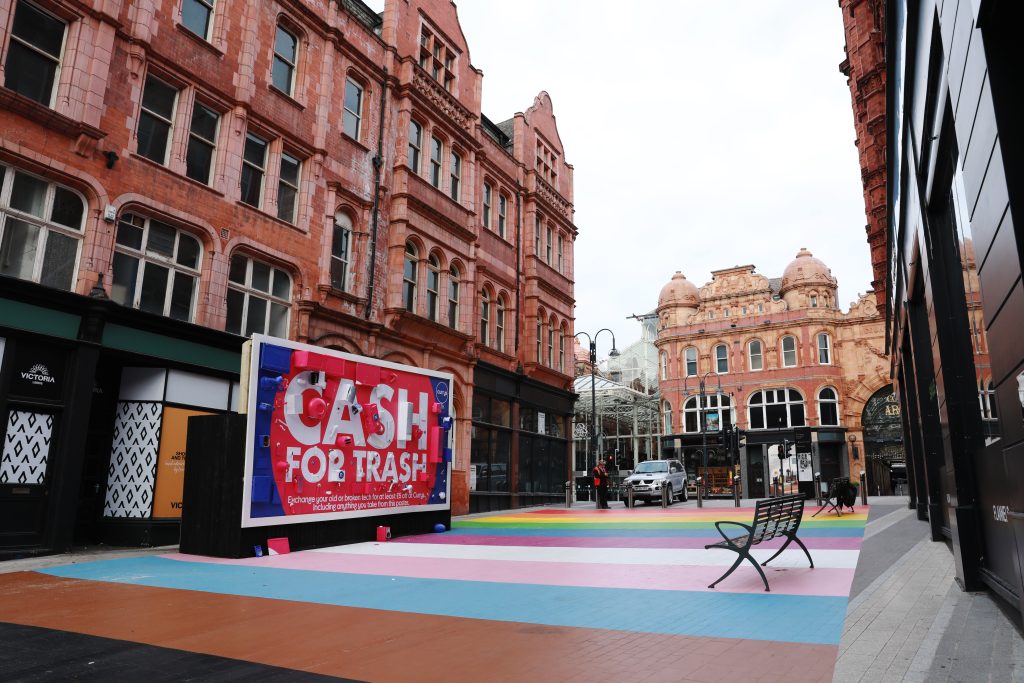 Currys' series of inflation busting offers was introduced by the retailer earlier this month to help Brits tackle the ongoing cost of living crisis. Along with Price Lock and Cash for Trash, Currys is providing a new 12-Month Pay Delay, which gives shoppers time and space to pay for the essential tech they need. These were supported by a campaign from AMV BBDO and Spark Foundry including radio, social and digital.
Source: Currys