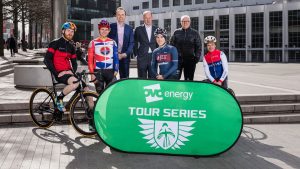 London's Wembley Park will host, for a second year, a key round – the only in the capital – of the OVO Energy Tour Series race this year on Tuesday 29th May 2018, welcoming thousands of spectators. The OVO Energy Tour Series, Britain's leading cycle race series, is free-to-attend and will showcase WembleyPark as a destination alive with activity and experiences.
The OVO Energy Tour Series is now entering its tenth year of competition; the series is unique as the focus is on the teams, with Britain's top male and female professional cycling teams battling it out at every round for the right to be crowned Britain's top team, with highlights screened on ITV4 the following evening.
For nearly 100 years Wembley Stadium and The SSE Arena, Wembley have been recognised as world-renowned venues attracting over four million people every year to experience some of the greatest sport and music acts. Wembley Park is continuing to develop its global reputation as a key London destination for major events, with the OVO Energy Tour Series to bring live cycling action, for free, to cycling fans, local residents and Londoners.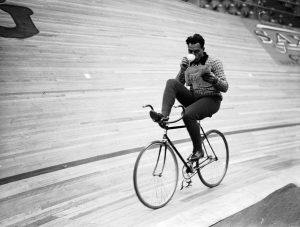 Cycling has been a key part of Wembley's sporting heritage; it hosted the Six Days of London from 1936 to 1980 at Wembley Pool, known now as The SSE Arena, Wembley, which opened two years prior in 1934. Fifteen teams raced for six days, often for over 1,000 miles each.
One of those riders was Dutch cyclist Piet Van Kempen who in an iconic 1936 photograph was pictured taking a skillful break, reading a paper and drinking coffee. The photograph has become popular in recent years on social media, epitomising the stylish and skillful culture unique to cycle racing.
For the official launch of the Wembley Park Tour Series round, cycling stars Tom Pidcock (Team Wiggins) and Alec Briggs (TEKKERZ) recreated the iconic photograph in front of The SSE Arena, Wembley, where the Six Days of London was once held. The launch was also attended by Dame Sarah Storey (Storey Racing) and Edmund Bradbury (JLT Condor).
The finish line of the 2018 OVO Energy Tour Series 1.9km course at Wembley will finish adjacent to the iconic Arena Square to the imposing backdrop of Wembley Stadium.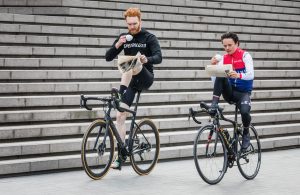 As well as free-to-view racing in the evening, the Wembley Park round will feature a family fun day – for local families during Half Term.
Matt Slade, Retail Director of Wembley Park, said: "We are delighted to welcome back the OVO Energy Tour Series to Wembley Park for a second year. Wembley has a rich and varied sporting heritage, and we're very pleased to showcase some of the country's best racing to our local community, as well as hosting fans from across London and the South East, thanks to the area's excellent transport facilities."
Mick Bennett, Race Director of Sweetspot, said: "This year's OVO Energy Tour Series will be the 10th edition of the event, and few venues have provided a backdrop as spectacular as Wembley Park did when it hosted its first ever round in 2017. We've redesigned the circuit for this year, but it still takes in the numerous iconic sites that Wembley Park has to offer. With a men's and women's race forming part of the night's schedule, it promises to be a fantastic evening of sporting action!"
Tom Pidcock, World Champion and professional cyclist for Team Wiggins, said: "I had great fun recreating the 1936 photograph along with Alec Briggs. It's quite a tricky move but I always appreciate a challenge. I know Team Wiggins are excited about racing in the OVO Energy Tour Series this year and the Wembley Park circuit looks tough and technically challenging; a must-watch round of the series I'm sure."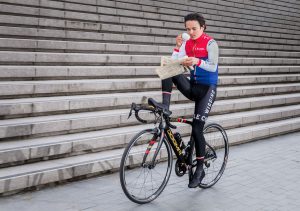 Dame Sarah Storey, multiple Paralympic Gold Medal winner, said: "I'm really pleased to help launch the Wembley Park round of the Tour Series, especially as my team Storey Racing will be racing in this important London round. I was really impressed with the area around Wembley Park, its amenities and the wide sweeping boulevards which will make perfect crit racing entertainment for cycling fans and families alike."
The OVO Energy Tour Series is unticketed and free-to-watch. Wembley Park has excellent transport connections to central London via the Jubilee and Metropolitan tube lines from Wembley Park and overground from Wembley Stadium station. It is just nine minutes from Marylebone and 12 minutes from Baker Street and recently welcomed the Night Tube.
Source: Wembley Park