The Manchester arm of international digital agency Dept has welcomed four new female digital experts. Joining just in time for International Women's Day, these new starters bring a breadth of experience across marketing, project management, design and user experience.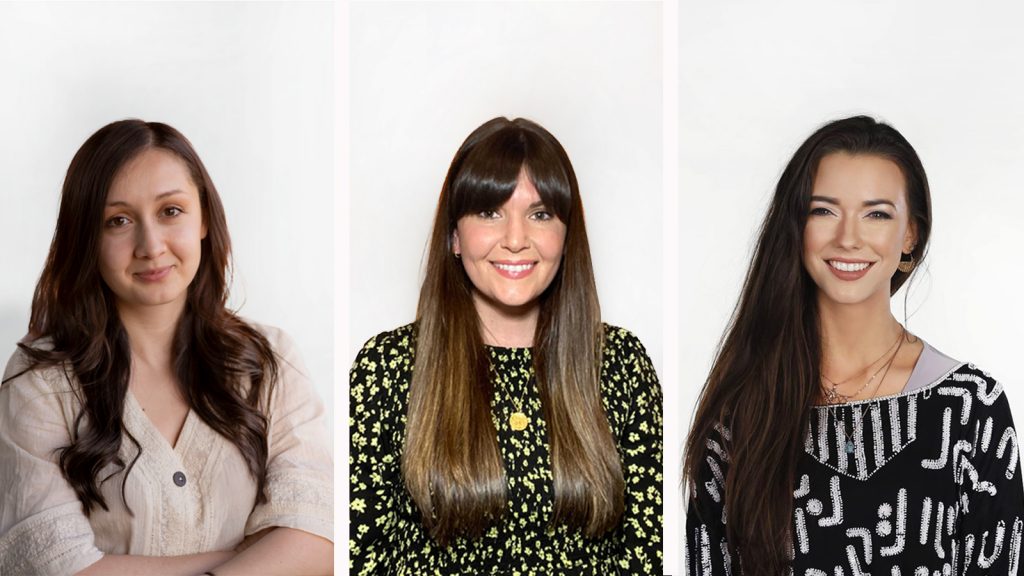 Lavinia Alexoiu is Dept's newest Senior UX Designer, joining after a three-year posting at Manchester's Accenture Interactive where she worked as Senior Product Designer and a UX Designer. Lavinia is an experienced end-to-end designer, skilled in taking digital products from discovery all the way to launch and beyond. "I'm excited to be joiningDept," said Alexoiu. "The agency's approach to redesigning digital experiences for multiple industries made me feel like I want to be part of their journey. Its wide portfolio of projects means that I have the opportunity to apply a wide range of skills and also continuously learn and grow, alongside a brilliant team."
Ali Marler also joined Dept in March as a Designer. With four years' experience working in creative agencies, most recently at The Drawing Room in Manchester, her specialist skillset in branding, digital and print design is a great addition to the team. 
Senior Marketing Manager Alexandra Moorhouse worked for Manchester Central, I-COM and most recently MIDAS (Manchester's Inward Investment Agency) prior to joining Dept. With eight years' experience in marketing and communications, she is now responsible for delivering Dept's sector-focused strategies and campaigns with core competencies in content creation and event management. "Joining a global company that's driving innovation and transformation is an exciting opportunity. It's impressive how quickly Dept is launching solutions to help clients open new revenue streams and build a loyal customer base in the new digital reality. I'm looking forward to helping the agency achieve its ambitious growth plans."
Dept has also welcomed Jo Warrilow into the role of Service Delivery Executive within its DOS (Digital Operations Services) team where she coordinates projects, manages resources and ensures the smooth running of day-to-day operations. Warrilow's seven-year professional track record involves business support and project coordination for Mercer, WYG Group and Breast Cancer Care. 
Dept's new hires signify growth and strengthen the agency, deepening its capabilities and reaffirming its commitment to hiring a more diverse workforce.
"We're delighted to welcome this talented group of women to Dept, especially on International Women's Day. Women are having a massive, positive impact on the future of our industry and we're seeing that right now, here at Dept," said Melissa Hermitt, Operations Director at Dept UK. 
"There are so many benefits to building a gender-balanced and diverse workforce, from greater innovation and faster decision making to improved productivity. In the world of technology, when employees with different backgrounds and perspectives come together, they come up with better solutions. There's a lot we're piloting at Dept in our hiring process, such as faceless recruitment, which we're hoping will continue to be a catalyst to growing a well-represented team."
Source: Dept