Founded in 2019 by Scott Galloway, Section (formerly Section4) seeks to democratize elite business education with an invigorating curriculum fit for the future. Currently, it's helping 20,000 students in 97 countries get the business know-how they need to excel.
Created as the antidote to formal, impractical business education, Section partners with 150+ enterprise clients to give students an authentic look into the boardrooms of the world's biggest companies. The brand partnered with DesignStudio to solidify its story and build an identity that laddered up to its bold ambitions.
Andie Wexler, Strategist at DesignStudio said, "A revolutionary approach to education needed a brand with the right attitude. We started by building a strategic foundation it could use to effectively communicate Section's story. Honing in on the fundamental qualities of its students, we solidified its mission—to make ambition burn brighter. Ultimately, positioning Section as the proving ground for the ambitious, provoking learners to explore, build upon and apply the most compelling ideas in business."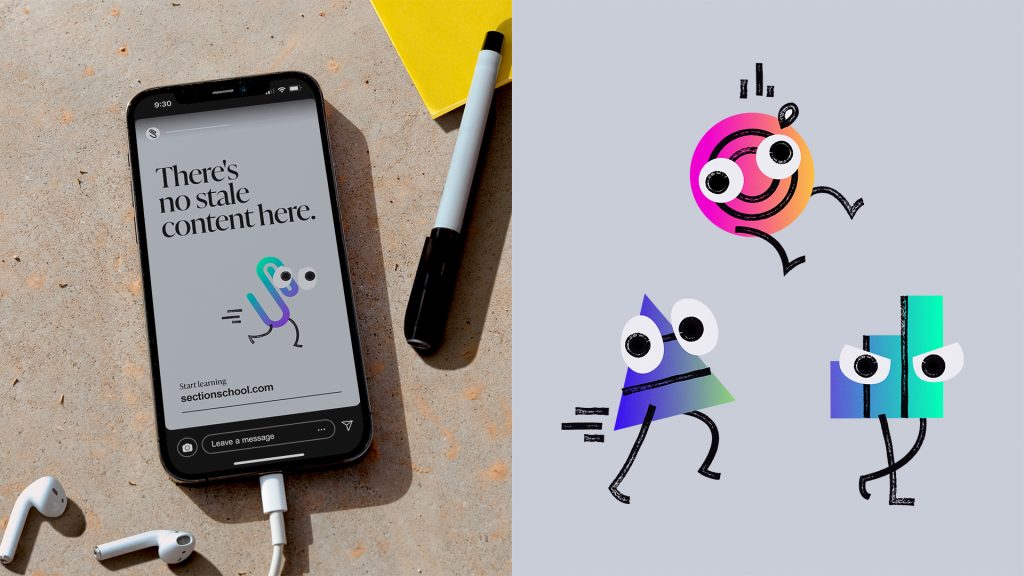 This positioning is underpinned by four key principles which highlight the need for hands-on learning, healthy debate, freedom to fail and diverse perspectives. These form the inspiration for a cheeky, no-nonsense visual identity, which flips the typical university approach on its head.
Alexis Sellal, Creative Director at DesignStudio said, "With an emphasis on real-world learning, the identity brings in authentic reference points for students–Post-its, highlighters, crossed out notes, Tweets, diverse imagery—that reflects the way people think and learn. The logomark itself incorporates one of the most tangible icons in the world of business, the paperclip."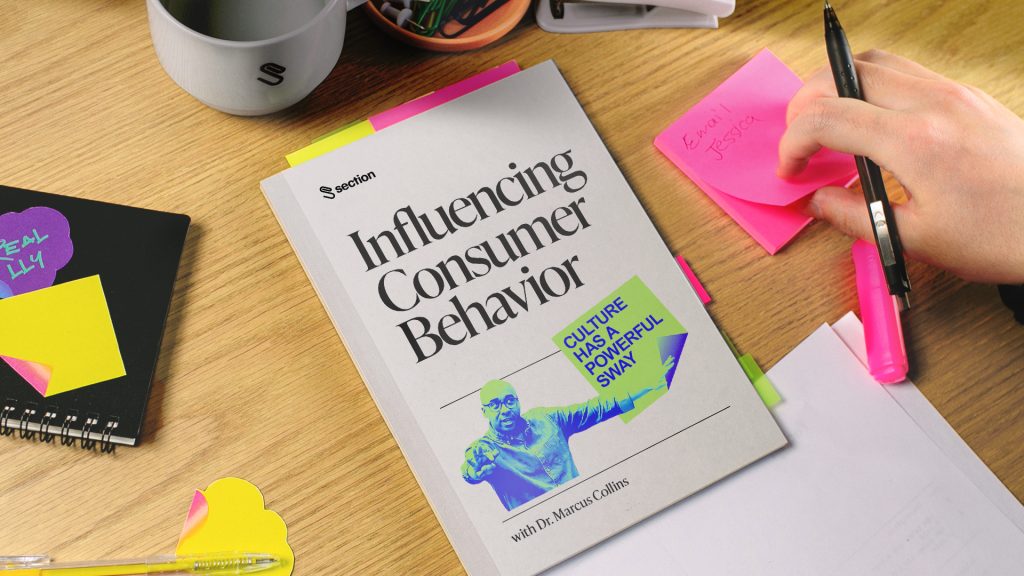 The system is based on the duality and contrast of traditional business and Section's refreshing approach to learning. Black and white palettes play nicely with a highlighter-inspired neon palette. Two primary typefaces reflect both the business world's editorial style and the brand's stripped-back approach. All together creating a loud, pragmatic, unboring identity that boldly stands out amongst the landscape of universities and edtech companies.
"Our courses don't feel like anything on the market, and now our design doesn't look like anything on the market," states Greg Shove, CEO of Section. "As soon as you see our new design, you know Section won't be like the learning platforms you've used before."
The new Section branding begins to roll out from March 15th, 2023.
Source: DesignStudio