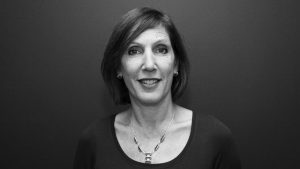 DiMassimo Goldstein recently expanded its C-suite, adding Wendy Lurrie, who has joined the agency as its first-ever Chief Client Growth Officer.
The hire, which became official shortly before the new year, gives the New York-based agency exciting momentum entering 2018 as it looks to further solidify its position as the world's leading behavior change marketing agency. DiMassimo Goldstein, which specializes in helping clients help people make more inspiring decisions and form more empowering habits, driving brand and business growth in the areas of "healthy, wealthy and wise," has brought on the industry veteran to help deliver its promise of growth to each and every client.
Lurrie reports to agency chief Mark DiMassimo, who said, "Wendy is a true pro and a proven strategic thinker who will make sure that every one of our clients has a theory of growth and a behavior change marketing strategy that helps fulfill that potential. I'm loving our collaboration already!"
Lurrie, who was Managing Director and President of both Gyro's New York office and Gyro: human, the agency's healthcare operation, which she founded, helped build that agency into a global leader in B2B and healthcare. Lurrie has spent her entire career in advertising, holding leadership positions at Gyro, G2 Direct & Digital, DraftFCB, and Grey. She has worked on several notable brands, including M&M/Mars, Procter & Gamble, General Motors, IBM, Aetna, Eli Lilly, United Healthcare, EmblemHealth, Hiscox, TD Ameritade, and BI.
When we asked Lurrie why she was so passionate about joining the DiMassimo Goldstein team, she said: "What made DiMassimo Goldstein so attractive to me is a combination I've never seen before – a business-first approach that allows no daylight between creativity and commerce; an industry-leading approach to behavior change, essential to driving growth for our clients' businesses; and a fiercely independent spirit that informs everything the agency says and does."
Source: DiMassimo Goldstein