Durex is calling for the creation of a condom emoji to help young people communicate about safe-sex ahead of World AIDS Day.
The #CondomEmoji campaign is running across YouTube, Facebook and Twitter, with an accompanying video explaining the reasoning behind the project.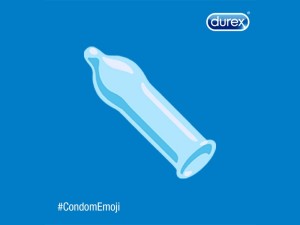 Durex has claimed that emojis are perceived as a "new language" by millennials when it comes to starting and developing relationships. The film show how young people use characters such as aubergines, hot dogs and peaches to discuss sex online, and points out that a safe sex icon has yet to be added to the emoticon alphabet.
The film was created by Havas London and Shynola – a trio of London-based visual artists who have collaborated on a number of ads and music videos for Queens of the Stone Age, Radiohead and Coldplay.
Volker Sydow, global director at Durex said: "Looking at how influential messaging is in the development of relationships today, an official safe-sex emoji is a simple and empowering step towards better protection and sexual wellbeing."
Havas' global creative officer, Mark Whelan, added: "With the Oxford dictionary having recently named an emoji as word of the year, it's clear that the way we communicate has changed. For a brand like Durex that plays an important role in helping people have safe-sex, it's important to understand this and help young people in particular have this conversation in a way that's natural to them."