Debenhams unveils its highly-anticipated 2017 Christmas campaign, #YouShall. Scored by Eclectic, the festive advert sees the British retail giant weave a modern-day fairy tale.
Creatively devised by J. Walter Thompson London, 2017's Christmas campaign arguably features the brand's strongest storytelling yet. The film depicts a modern-day fairy tale, tipping its hat to some of film's great romances.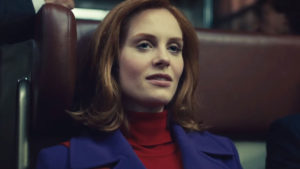 It begins with two people on a train who, despite being strangers, share an instant connection. Before they can introduce themselves, the woman rushes off – leaving behind a glittering stiletto. In a modern touch, the love-struck strangers take to Twitter on an epic search, creating a social media storm. With a dash of Christmas magic and a helping hand from Ewan Gregor, who narrates their story, the couple are reunited.
Eclectic created a bespoke soundtrack for the festive 90-second festive film. Composer, Chris White, crafted a suitably seasonal sound to underpin the epic Christmas love story.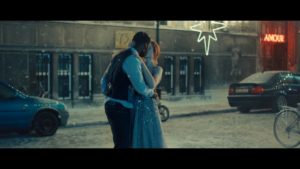 Cliff Wilson, Partner and Executive Producer at Eclectic, comments: "I've always been a massive fan of a good Christmas ad – the more sparkle the better as far as I'm concerned. But here, JWT, with a little help from our Composer Chris White, have created something really special. We're very proud of it."
Simon Elms Founder of Eclectic, comments: "While the style and sound of the music is something we're all very familiar with – that is, big dramatic cinematic soundscapes – Chris has managed to be incredibly delicate and tasteful with this. A great tune with a load of Christmas Potter-esque magic thrown in. Brilliant."
#YouShall launched in its entirety as a 90-second clip at midnight on Thursday 9th November 2017 as part of a YouTube takeover. The ad is scheduled to appear on TV during Gogglebox on Friday 10th November at 9pm.
Source: Eclectic