Award-winning brand agency, Lambie-Nairn, has revamped the look and feel of international news channel, Euronews. With a brief to modernise the brand whilst maintaining Euronews' position as the number one European news provider, the new identity is set to roll out this evening (Tuesday 17 May) at 10 pm CET.
Lambie-Nairn was tasked to create a contemporary and dynamic look and feel which could be scaled across all Euronews' regions. The new positioning was developed to highlight and celebrate the channel's clear point of difference.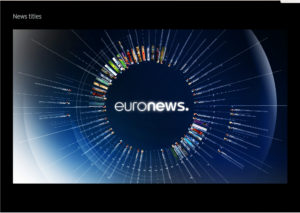 The agency designed a new logo and colour palette to maximise legibility and recognition both on and off screen. It kept the pure circle element of the previous logo while also translating it into a new graphic system to add dynamism and pace to ensure impact and cut through.
Building on the new look and feel, Lambie-Nairn built core applications including idents, news openers, bespoke magazine identities, a promo toolkit and ad bumpers. Collaborating closely with established composer, David Lowe, the agency also developed the channel's audio identity.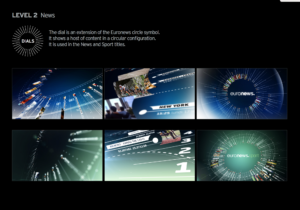 Adrian Burton, Executive Creative Director at Lambie-Nairn, commented: "News is about breadth and depth, but it's equally about you. The world isn't flat. We don't all speak the same language. Our work for Euronews reflects both the macro and micro. A dynamic 360 degree view of our world and your place within it."
Grégory Samak, Broadcast and Programme Marketing Director, from Euronews, added: "This new brand concept clearly demonstrates its understanding of the report and the need to update the channel to reach new audiences. It has delivered a dynamic identity that will help Euronews maintain its position as the most-viewed news channel in Europe."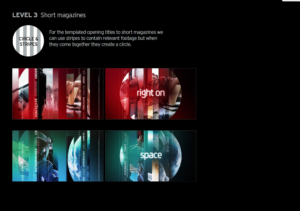 Euronews, the most-watched international news channel in Europe, is an independent and multi-platform media hub.
Six hundred journalists, from more than 35 countries, report on world news round-the-clock in 13 editions (Arabic, English, French, German, Greek, Hungarian, Italian, Persian, Portuguese, Russian, Spanish, Turkish and Ukrainian).