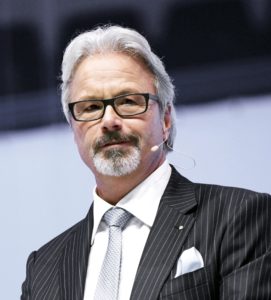 The European Marketing Confederation (EMC) has announced the election of Uwe Tännler as Chair of the Board from 15 March 2018 for a period of two years.
Tännler will succeed Andrew Harvey who will stand down in March, after leading the organisation through a period of growth focused on new strategic objectives.
EMC is one of Europe's largest marketing membership organisations, representing marketing, sales and communication associations across Europe.
In the almost five years since his election as Chair, Harvey has more than doubled membership and the Confederation has developed a new member engagement programme.
Harvey became Chair of EMC in 2013, having served as Vice Chair and Board member of the organisation since 2008. He also served as independent non-executive Chair from 2015; prior to which he was Chair of the Chartered Institute of Marketing.
Commenting on the appointment of his successor, Andrew Harvey said: "I know that Uwe will provide strong leadership for EMC as it consolidates the growth of recent years. He has a great network in the sector which will be an important asset, and I wish him every success in further developing the growth of EMC."
At present Uwe Tännler is President of Swiss Marketing, where his term of office ends, after 12 years, in June 2018. He has been an EMC Board member since 2008 and has served as Vice Chair of the Board for five years.
"I am honoured to be Chair-Elect of the EMC and look forward to cooperating with other members from the different associations across Europe," concluded Tännler.