FORD_Mustang Rock'n Roar from Denis Peralta on Vimeo.
There's not another car as rock and roll as the Ford Mustang. The V8 engine roars like heavy metal guitars, and, since its launch, back in 1964, all of its six generations have been riding alongside this music style.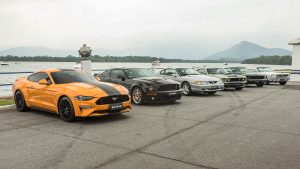 The two of them ride so close that some versions of the Mustang are honored on song lyrics, video clips and even became a desired object for rockstars. Now, it's Ford's time to honor this connection with an AR camera app that shows how each model relates to rock 'n' roll.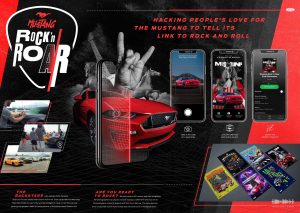 The app recognizes each design and embeds the car to a poster that represents its generation and artistic style (64/73, 74/78, 79/93, 94/04, 05/14, 15/now -). After that, a Spotify playlist made with hits from that time gets open, including songs from bands such as The Monkees, Jimi Hendrix, Kiss, Black Sabbath, Queen, and Iron Maiden.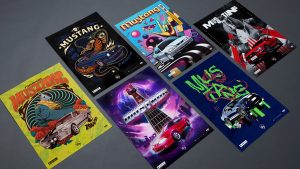 At the same time, the posters for each generation were ready to be shared on Instagram Stories. Those who did it were surprised at home with a print version that also led to the playlists. A fair tribute from a motor that roar so high as rock n roll.
Source: Ford and GTB Brazil