As part of George at Asda's wider Back to School campaign, 'Built for their Imagination', and raising awareness around the power of play with Children In Need, MOFILM and production team Be The Fox, designed a social experiment that was captured on film.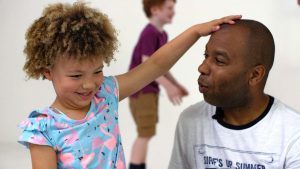 Launching August 12, the film inspires and encourages parents to play with their children in a time where this is less frequent than previous generations.
The filmed experiment, which will feature across ASDA's digital, website and social channels and encourages parents to embrace the joy of play by seeing it through the eyes and imagination of their children. Leveraging its open model of 10,000 filmmakers, MOFILM identified Brighton-based production team Be The Fox, who are parents themselves, to ensure authentic storytelling took place.
The short film shows four parents in a room with random objects being instructed to play by themselves. They all feel out of their comfort zone until they are given assistance through an ear piece by their children. The instructions from the children shift the parents' approach giving them confidence to play.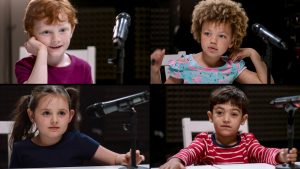 Andy Murray, Asda's Chief Customer Officer, said: "Our latest back to school campaign draws on the amazing imaginations of children and their limitless ability to bring to life the most creative ideas, games and characters. In a world which is saturated by technology, the film beautifully captures the positive difference play can make in a child's life, and how happiness and enjoyment can be found in the simplest of ways."
Lorie-Jo Trainor-Buckingham, Executive Creative Producer at MOFILM adds: "Play is the birthplace of creativity and fundamental in keeping our imaginative side alive. The films reveal many of the fears and worries that parents across the UK feel when confronted with playing but also demonstrates how easy and beneficial it is, not just for kids but for the parents too. Our hope is that it leaves the viewer feeling less alone with their fears, more confident and ready to let their imagination run wild when playing with their own children."
Source: MOFILM